Alternatives to Ambien That Can Help You and Elon Musk Sleep Better at Night
6 years ago |
Sleep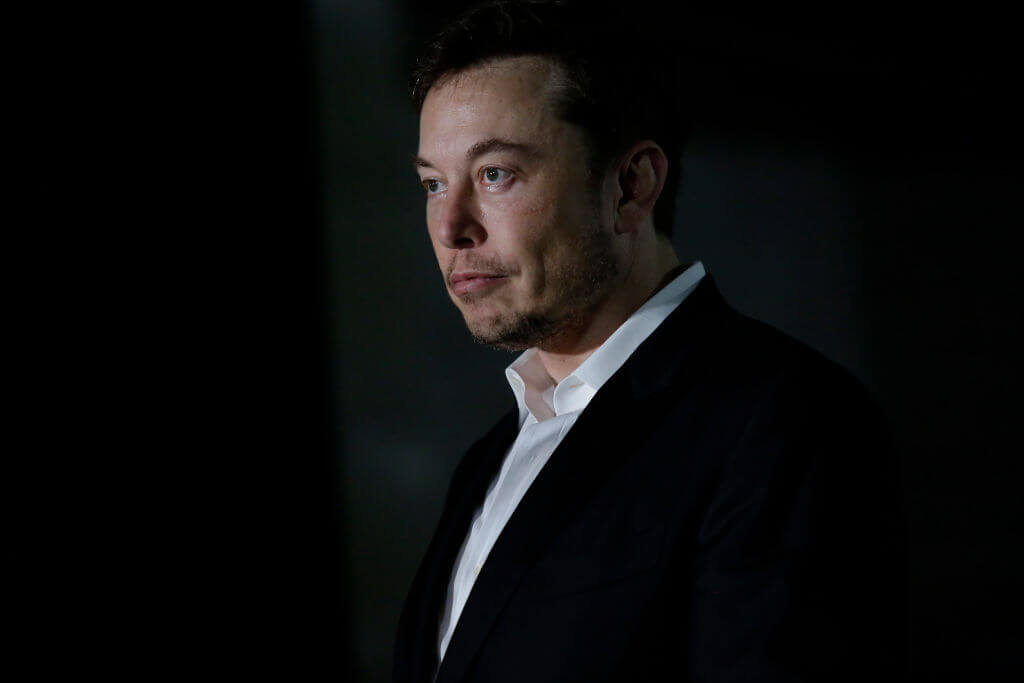 By Joy Stephenson-Laws, JD, Founder
Tesla founder Elon Musk has been having a tough time as of lately. Exhaustion is setting in. It appears the stress of running one of the most technologically advanced automobile companies, an interstellar space rocket business and spearheading an experimental earth drilling project, is finally catching up with Elon.
Recently Musk tweeted: "Am considering taking Tesla private at $420. Funding secured." He also told the New York Times that no one saw or reviewed his tweet about the plan to take the company private before he posted it.
The haphazard tweet landed him in hot water with the Securities and Exchange Commission (SEC). That single tweet was responsible for Tesla having the worst week since 2016. Stocks plunged 8.9% to close at $305.50. Four straight days of decline dashed Tesla's yearly gains and shoved shares down 14% that week alone, creating speculation of whether his tweet was intentional.
Musk isn't remaining hush on the matter either. He has recently opened up about his stressful schedule and how it has negatively impacted his health, relationships and his professional life.
The Rest Factor
The Tesla genius has had a rigorous schedule for the last two decades, and his health and personal life have suffered as a result of it. "There were times when I didn't leave the factory for three or four days — days when I didn't go outside," he said. "This has really come at the expense of seeing my kids. And seeing friends."
Elon's never-ending struggles with getting adequate rest have resulted in the tech icon relying on the sleep aid Ambien, otherwise known as zolpidem. Ambien is a powerful medication and sedative. Other public figures like Tiger Woods have had issues with Ambien, and it can become addictive if not administered properly.
"It is often a choice of no sleep or Ambien," Elon said. The New York Times reported that some of the Tesla board members have expressed their concern about Elon's use of the medication.
Proper sleep is needed to keep a healthy balance of neurochemicals in the brain. Those that find themselves not committing to a healthy sleep schedule may really start to see the effects. Lack of proper sleep is connected to depression and a variety of ailments.
So Can We Eat Ourselves To Sleep? Well, Kind Of
We all have had bouts of sleeplessness at one point in our lives. We may have even considered taking a sleep aid to help us crash. However, there are dietary solutions to getting a good night's sleep.
Here are some useful minerals and nutrients to help you get the rest you deserve without succumbing to the hazy perils of heavy medications.
Iron: According to the National Institutes of Health (NIH), deficiencies in the mineral iron may be related to restless leg syndrome, a cramping in the legs that causes an irresistible urge to move them. Iron-rich foods include red meat, pork, poultry, seafoods, beans, spinach and other leafy greens. The NIH also says B vitamins may help with nocturnal leg cramps.
Vitamin D: The NIH found that people with lower vitamin D serum levels had more sleep disturbances. They also found evidence of this when examining mice. "In animal studies, vitamin D receptors have been found in specific regions of the central nervous system, some of which regulate sleep…" reports NIH. To find out how much vitamin D (or any other nutrient for that matter) you are lacking and how much you need, take a Proactive Health Labs nutrient test.
Magnesium: Foods containing magnesium include spinach, pumpkin seeds, yogurt, kefir, almonds, black beans, avocado, figs, dark chocolate and bananas. A study with elderly people and mice found that magnesium supplementation helped with sleep onset and insomnia. This makes sense considering magnesium is needed by more than 300 human body enzymes to facilitate biochemical reactions.
Other Foods That May Help Rock Us to Sleep
As humans, it is easy to get swept up in our busy schedules and feel torn between responsibilities, family time and self care. We may push ourselves beyond acceptable thresholds. Sleep is one of the first things to get overlooked when we have a busy life. But we must remain vigilant and regard sleep as a vital piece of the puzzle in leading a healthy life. Recently, one study even suggested that "a single sleepless night can alter metabolic processes leading to weight gain and lack of muscle maintenance." Without proper rest, our bodies and minds will not function efficiently.

And as with all things health related, nutrition plays a huge role in ensuring that you get enough sleep. Your body will thank you in return.
Enjoy your healthy life!
The pH professional health care team includes recognized experts from a variety of health care and related disciplines, including physicians, attorneys, nutritionists, nurses and certified fitness instructors. This team also includes the members of the pH Medical Advisory Board, which constantly monitors all pH programs, products and services. To learn more about the pH Medical Advisory Board, click here.