Attention Costco Shoppers. Hot Dog & Soda Will Always Be $1.50, But You Can't Put a Price On Health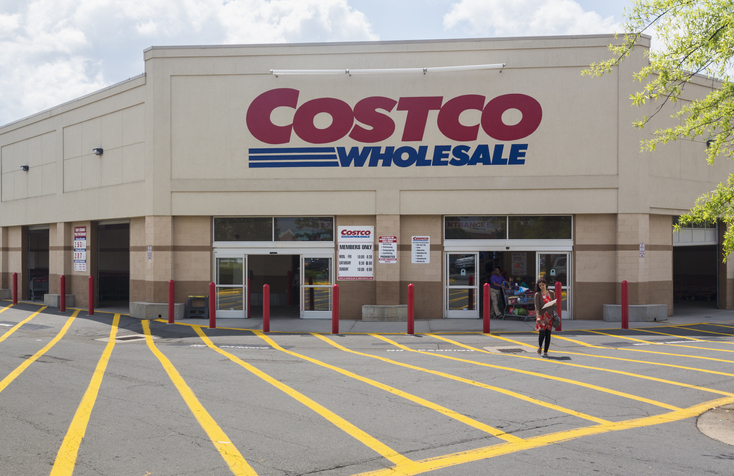 By Joy Stephenson-Laws, JD, Founder
Millions of Americans shop in bulk at Costco for a variety of items such as toilet paper, laundry detergent, rice, frozen fruit, body wash and other toiletries, diapers, nuts and so much more. And, of course, with the ridiculously high gas prices these days, it's worth it to sit in those long Costco gas lines for the discount.
Another huge attraction to Costco for many people is the super affordable food court serving some of America's all time favorites, including burgers, pizzas and hot dogs. Recently, consumers speculated that the popular $1.50 hot dog and soda combo would increase in price due to inflation. It makes sense considering that a few months ago the price of Costco food court's chicken bake increased from $2.99 to $3.99 "and its 20-ounce soda rose by 10 cents to 69 cents," according to this CNBC report from July.
Shoppers, however, can "rest assured" that the hot dog and soda combo will not go up a single penny.
Costco CFO Richard Galanti recently announced that the $1.50 price will remain the same, forever actually. It has been this way since 1984!
"Customers coming in to shop at Costco are amused, satisfied, and fueled by the hot dog meal. If they get it just before leaving the store, they're left with a lasting impression of being treated well. That's worth more than keeping up with inflation," according to this 2018 Mental Floss report.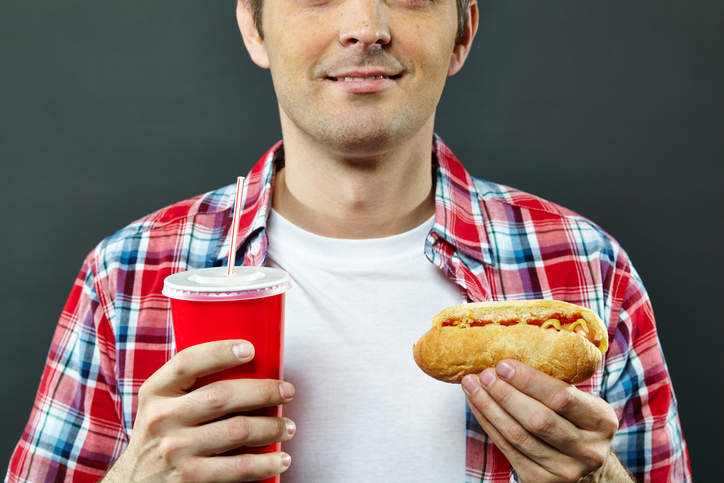 Cheap does not mean there is not an expense.
This may be good for business, marketing or customer loyalty, but it certainly may not be good for the health of millions of Americans. Hot dogs are processed meat, and excess processed meat has been linked to the development of type 2 diabetes, cardiovascular disease, bladder cancer and colon cancer.
The soda that you can get with the hot dog is 20 ounces, and you get free refills. Let's be honest. If you are eating a super sodium-rich hot dog (there are 1230 mg of sodium in one Costco hot dog), you are most likely not going to stop at one soda. You are going to take advantage of those free refills. There are about 65 grams of sugar in 20 ounces of regular soda. If you choose diet soda, you may be avoiding the sugar, however, diet soda can lead to weight gain and other issues.
Costco's hot dogs are all-beef and you can read about the nutrition and ingredient facts here. Some might argue that these hot dogs are actually healthier compared to other brands, but they are still high in saturated fat and sodium (as mentioned) and also lack essential vitamins and minerals.
According to one report, in 2020, Costco sold 151 million hot dog and soda combos. If you are a regular shopper at Costco and treat the food court as your reward, you may be doing a major disservice to your health. It may not seem like that big of a deal, but habits (good or bad) are accumulative.
The next time you go to Costco, check out these healthy items to buy per the advice of dieticians. I personally love frozen cauliflower rice. It's so convenient to have on hand for healthy "rice" bowls and stir frys.
Just because something is cheap does not mean that there is an expense, and that expense could be health. Finally, check out this relatable pH Labs blog Avoid the Trap of the Junk Food Bargain Sale.
Enjoy your healthy life!
Disclaimer: This article is not intended to provide medical advice. Please consult with your doctor or another competent healthcare practitioner to get specific medical advice for your situation.
The pH professional health care team includes recognized experts from a variety of health care and related disciplines, including physicians, attorneys, nutritionists, nurses, and certified fitness instructors. This team also includes the members of the pH Medical Advisory Board, which constantly monitors all pH programs, products, and services. To learn more about the pH Medical Advisory Board, click here.
Newsletter
Related Products