Breast cancer screening recommendations for the proactive woman
8 years ago |
Cancer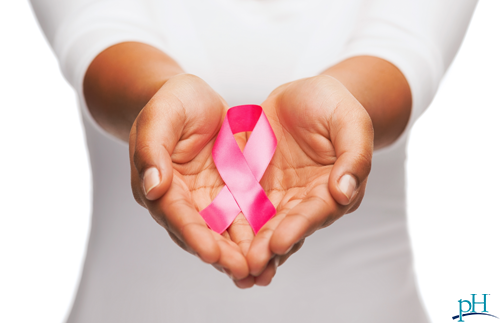 By pH health care professionals
Breast cancer is the most common cancer in American women. Everyone knows that screening is important, but when to start, and how often? Doctors and experts don't always agree on this, and the answer is different for different women.
The American College of Obstetrics and Gynecology (ACOG) and the U.S. Preventive Services Task Force (USPSTF) put out their own respective guidelines, though they do differ. ACOG recommends that women get breast cancer screenings (mammograms) every year, starting at age 40.
The USPSTF recommends mammograms every other year starting at age 50. Women age 40-50 can go ahead and get them, as long as they understand the potential risks (i.e. getting an invasive biopsy for a suspicious mass, only to find out that it was benign tissue). Women under 50 with a parent, sibling or child with breast cancer are more likely to have cancer, so the recommendation is stronger for them to begin screening in their 40s.
The American Cancer Society puts its own spin on things, taking a position like the USPSTF, except that it prefers that women start at 45 years old for annual mammograms.
Groups like the USPSTF take into account the cost to the U.S. health care system for "unnecessary" mammograms, while ACOG is more likely to be thinking about the consequences to OB/GYN physicians who miss a diagnosis of breast cancer by screening too late. Under the Affordable Care Act, everyone's insurance plans cover 2-D mammograms free. Younger women might have to have their doctors explain to the insurance company that they have relatives with breast or ovarian cancer. For a fee, patients can get the newer 3-D mammogram, which can catch cancer earlier in the process.
These recommendations are all viable for women of normal risk, but there are some women who get screened for breast cancer as young as 20. This decision is usually based on a combination of family history and genetic testing. For example, in a young woman who tests positive for the BRCA1/2 gene mutations and has a mother who had breast cancer at 30, the doctor would want to catch cancer at its tiniest stage, testing at age 20 or 25 and continuing with yearly mammograms, ultrasounds or MRIs. The BRCA genes are usually protective against cancer, but the mutations inactivate the protection and dramatically increase the risk of breast and ovarian cancer. That is why actress Angelina Jolie had her breasts removed, rather than spend the rest of her life wondering if her next mammogram would show cancer.
Be proactive. Proactive Health Labs offers a panel of cancer risk assessment tests, including testing for BRCA gene mutations. Patients who want to know their entire genetic code may request whole genome sequencing. Our doctors are also patient advocates, who can help you select the right tests to help you be proactive and live your healthiest life.
Enjoy Your Healthy Life!
The pH professional health care team includes recognized experts from a variety of health care and related disciplines, including physicians, attorneys, nutritionists, nurses and certified fitness instructors. To learn more about the pH Health Care Team, click here.