Can your hospital stay trigger delirium? The startling truth you want to know
7 years ago |
Hospitals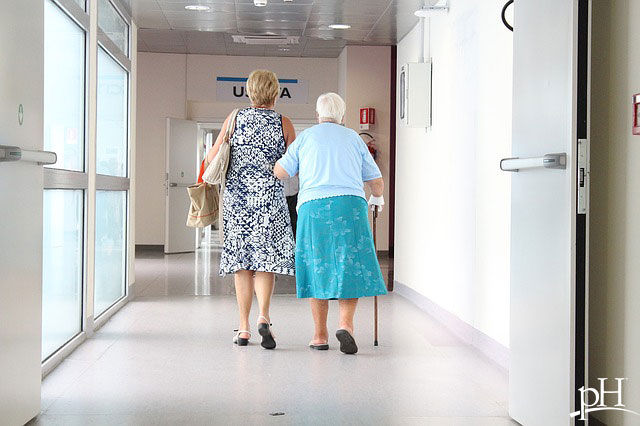 By pH health care professionals
Delirium, a sudden onset of confusion, affects around 7 million hospitalized patients in the U.S. each year, the American Delirium Society reports. These patients have longer hospital stays, higher mortality rates, and higher risks for developing dementia. Their condition may go unrecognized and undiagnosed during their hospital stay, and their symptoms -- such as hallucinations, delusions and inability to focus -- can persist for months.
It can happen to anyone, but people older than 65 are especially at risk, often misdiagnosed as having dementia. (Dementia develops gradually and worsens progressively, whereas delirium is sudden and fluctuates during the day.)
Experts suggest around 30-40 percent of delirium cases may be preventable, often triggered and worsened by large doses of anti-anxiety drugs called benzodiazepines (CLICK TO TWEET THIS!) and the hospital environment. Some hospitals are taking steps to prevent delirium, Kaiser Health News reports, by using anti-anxiety meds more carefully, weaning patients off breathing machines sooner, limiting use of restraints, getting patients out of bed and moving, turning off lights in patients' rooms at night, displaying large clocks and minimizing alarms and sleep disruptions.
What are some proactive steps to protect against delirium?
While medication may also be used to treat delirium, a study published in JAMA Internal Medicine found that drug-free strategies can be effective. These include things like good nutrition and hydration, adequate sleep, daily exercise, activities that improve thinking and memory, and keeping patients oriented by telling them where they are and the date and time each day. These methods seemed to reduce delirium and falls, and decrease hospital stays.
Another study, published in Trials, made similar recommendations, including hydration and nutrition, more mobility, and helping patients stay oriented to their time and place. Researchers also suggested reducing environmental threats (excessive noise and multiple moves), improving communication (meaningful interactions and cognitive stimulation), managing pain and infections more effectively, and training staff and volunteers on delirium prevention.
Want to learn more?
Click here to read about why older patients are sometimes worse off after a hospital stay and how you can be proactive.
Enjoy Your Healthy Life!
The pH professional health care team includes recognized experts from a variety of health care and related disciplines, including physicians, health care attorneys, nutritionists, nurses and certified fitness instructors. To learn more about the pH Health Care Team, click here.