Can't Get Depression Out Of Your Mind? Get Outside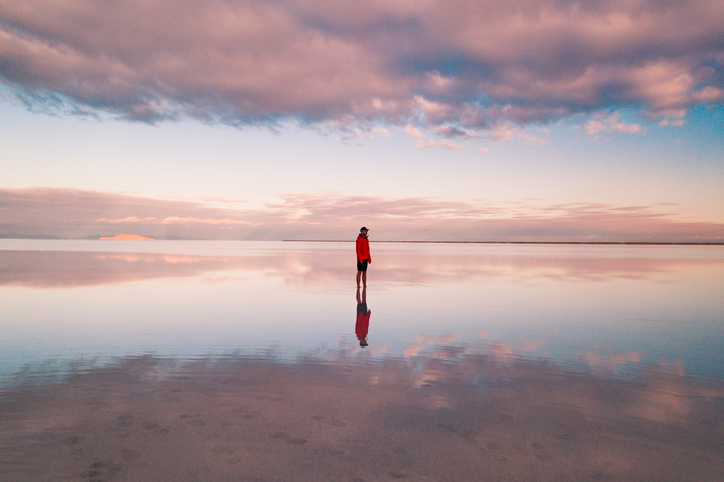 By Joy Stephenson-Laws, J.D., Founder
If there is one thing that the past year and a half has taught us, it's that we need to be more proactive about taking care of our brains! We can no longer afford to disregard our mental health.
Even though many people are being vaccinated and things are certainly better than they were at the top of 2020, some people are still recovering from the mental effects of the pandemic. One report claims that it could take years for some people to recover.
And the truth is that long before the pandemic hit, mental health was already a major issue in our country.
"Even before COVID-19, the prevalence of mental illness among adults was increasing. In 2017-2018, 19% of adults experienced a mental illness, an increase of 1.5 million people over last year's dataset," according to Mental Health America (MHA).
Depression and anxiety can feel like a hole that is impossible to get out of. But to get out, getting outside may significantly help. A recent study conducted by researchers at the Max Planck Institute for Human Development and the Medical Center Hamburg-Eppendorf found evidence which suggests that regularly spending time outside is beneficial to a person's brain and overall well-being.
"During the pandemic, walks became a popular and regular pastime. A neuroscientific study suggests that this habit has a good effect not only on our general well-being but also on our brain structure," according to this Medical Xpress report.
"It shows that the human brain benefits from even short stays outdoors. Until now, it was assumed that environments affect us only over longer periods of time."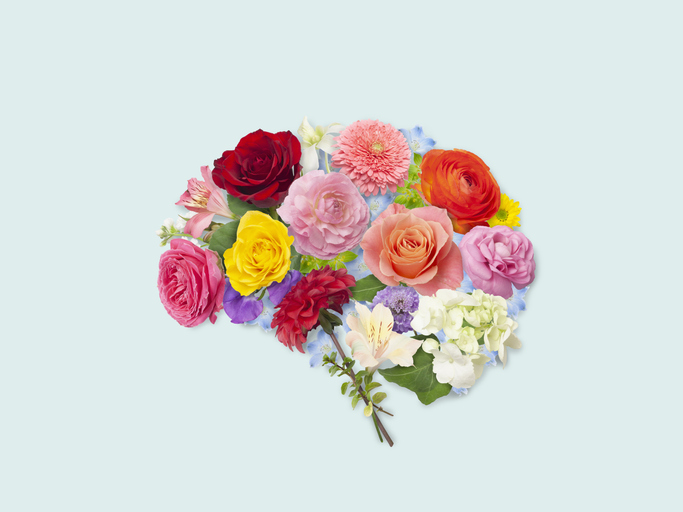 All we may need are five minutes.
This is very powerful and encouraging to know that even just a five minute walk around the block has the potential to make a big difference. The researchers analyzed six healthy, middle-aged people who lived in the city. More than 280 brain scans were taken and factors such as consumption of caffeine, time spent outside, time in sunshine and amount of physical activity were taken into account.
Time spent outdoors had a positive effect on gray matter in the brain. Our brains have about 86 billion nerve cells (neurons), and these neurons are called "gray matter." We also have "white matter" in our brains that consists of billions of nerve fibers (called axons and dendrites).
According to the report, "...many psychiatric disorders are known to be associated with a reduction in gray matter in the prefrontal area of the brain.
"The researchers performed statistical calculations in order to examine the influence of sunshine duration, number of hours of free time, physical activity, and fluid intake on the results. The calculations revealed that time spent outdoors had a positive effect on the brain regardless of the other influencing factors."
As I have said before, spending time outdoors is one of the six "doctors" that we all need for our overall health and well-being. The other five are a healthy diet, sleep, exercise, water and vitamin D.
Make spending time outdoors a priority.
Depending on the climate you live in and your work schedule, you may find it difficult to spend time outside every day. But remember even just a few minutes can be beneficial to your brain structure. Here are some tips to help you get in the habit of getting outdoors regularly:
Do it first thing in the morning. There is really no better way to wake up. This helps set a positive mood for the rest of your day, and if you live in a warmer climate this helps you avoid those extremely hot hours of the day.

Ditch the post dinner television watching for some

walking with your kids and/or partner. Not only may this help with mental health, but it also may help prevent excess weight gain.

Have a work call? Take it outside on your front porch, backyard or balcony.

Try to do more outdoor activities on the weekends whether it's hiking, going to the beach,

golf

or fishing.

Become a

dog owner

if you are not already. Dogs may help with mental health and, of course, they need to be walked outside.

Try to visit a

farmer's market

at least once a week. This is a great opportunity to get fresh air and access to some of the best quality fresh fruits and vegetables.
Finally, check out this pH Labs blog about diet and how it affects the brain.
Enjoy your healthy life!
Disclaimer: This article is not intended to provide medical advice. Please consult with your doctor or another competent healthcare practitioner to get specific medical advice for your situation.
The pH professional health care team includes recognized experts from a variety of health care and related disciplines, including physicians, attorneys, nutritionists, nurses and certified fitness instructors. This team also includes the members of the pH Medical Advisory Board, which constantly monitors all pH programs, products and services. To learn more about the pH Medical Advisory Board, click here.