Health Grades for Thanksgiving Recipes Popular on TikTok. Here's To a Healthier Holiday!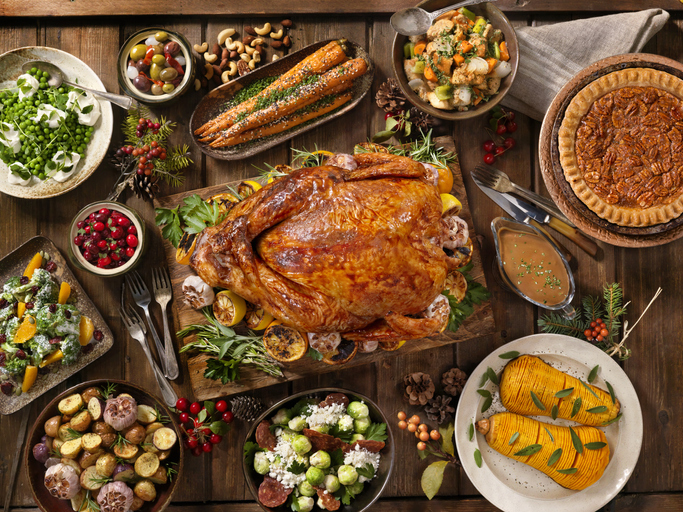 By Joy Stephenson-Laws, JD, Founder
'TikTok made me do it,' is a popular phrase these days whether it's an excuse for buying too many clothes on Amazon or trying out the latest gadget that went viral on this highly influential social media platform.
It's no surprise that people are turning to TikTok for Thanksgiving recipe ideas this year. I came across a recent article called '25 Thanksgiving Side Dish Recipes That TikTok Users Are Freaking Out Over.' Although all of them look delicious, there are some that you will not find on my Thanksgiving table. Let's go over some of these recipes and healthier alternatives where applicable.
"A recipe has no soul, you as the cook must bring soul to the recipe." — Thomas Keller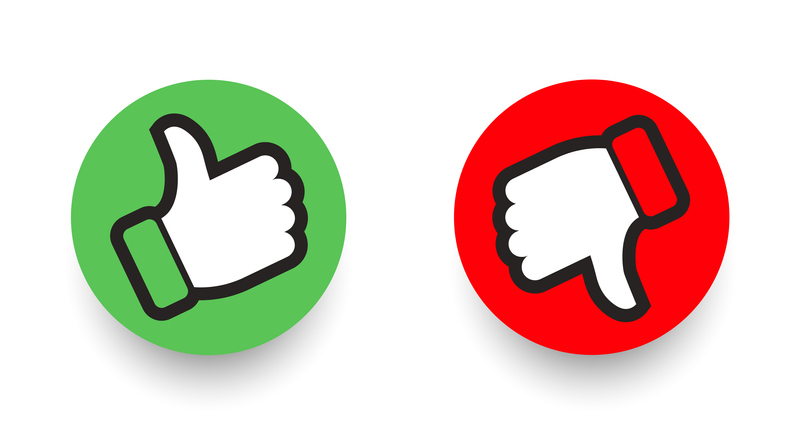 Cheesy Scalloped Potatoes
Potatoes are so versatile, and you have the power to make them a very healthy dish or the exact opposite. I give these scalloped potatoes about a C health grade. I love that this recipe uses garlic, sweet onion and spices (which all add incredible flavor and essential nutrients), but the butter, milk and cheese make it pretty calorie and cholesterol (the bad kind) heavy.
A+ all the way! Super easy and healthy. All you have to do is parboil some potatoes (smaller ones such as fingerling or baby), smash them and then bake in the oven so they are nice and crispy. When baking, be sure to use olive or avocado oil instead of canola or any kind of vegetable oils (which are highly inflammatory).
This one is a fan favorite, but I'm going to have to give this one a big fat F! Although this recipe calls for cinnamon (which has many potential health benefits), it is essentially eating dessert for dinner because it also requires sugar and highly processed marshmallows. In no way is this dish diabetic-friendly, and it honestly pains me to see people do this to sweet potatoes because they are already so naturally sweet and delicious (hence the name sweet potatoes!). My advice is to roasted sweet potato wedges instead. Save dessert for dessert!
Absolutely A+. Kale is a cruciferous vegetable, which is known to help fight cancer and heart disease. This kale salad also includes chickpeas (which are a great source of plant protein and a dijon mustard and maple syrup dressing which add a little sweetness and tang. The best part about this salad is that you can customize it to your liking. You can add pomegranate seeds for some festive holiday color and added antioxidants.
Because brussels sprouts are another cruciferous veggie, I would give this recipe a A+ except this one popular on TikTok calls for bacon, a highly processed meat known for contributing to the development of cancer. I have to give it a D due to the bacon, however, for an A+ Thanksgiving side simply omit the bacon. You will still get plenty of flavor as the recipe also includes balsamic vinegar, maple syrup, toasted walnuts (which are very heart-healthy), goat cheese and cranberries. For a vegan version, simply take out the goat cheese.
Spicy Maple Za'atar Carrots
I love this recipe. It's an A for me. Za'atar is a Middle Eastern spice mixture of dried thyme, cumin, sumac and more. Spices are great for fighting inflammation and adding tons of flavor without added calories. I love how this recipe puts a twist on carrots. Your guests will surely not find this carrot dish boring.
A recipe that involves another cruciferous veggie that I would normally give an A+, but this TikTok popular recipe includes ham hocks (also called pork knuckles) so I am going with a B-. Ham hocks are mostly fat, but some advocates for cooking with ham hocks say they are rich in beneficial collagen. The ham hocks are really just used for seasoning (they are not the main part of the dish), but for a healthier collard green side you don't have to use ham hocks. You can use chicken stock instead for that meaty flavor or make them vegan.
"I suppose I will die never knowing what pumpkin pie tastes like when you have room for it." — Robert Brault
So many people will say you can't have Thanksgiving without mac and cheese, but this is really not a healthy side. I'm giving it a D, because it is extremely fattening and full of bad cholesterol. The noodles are also usually processed and nutrient-void. For a healthier version, try this skinny cauliflower mac and cheese. Cauliflower, yet another cruciferous veggie, is filling and extremely nutrient dense. If you can't go without your traditional mac and cheese, just make sure to watch your portion.
This is definitely a win and an A+ Thanksgiving side. Squash is delicious and good for you. This recipe is also easy to make and screams Fall.
This is another classic Thanksgiving side, but I have to give it a C-. Green beans are great, but adding fried onions, bread crumbs and half-and-half to it? Not so great! This just adds unnecessary calories and fat to a beautiful, green vegetable that is perfect on its own.
Love this simple green bean recipe that is definitely not boring. "Ingredients include spicy chili, soy sauce, black wine vinegar, sesame oil, honey, minced ginger, and garlic. In other words, it'll complement any Thanksgiving dinner. Trust us on this," according to the article. Not only do I trust this, but I also give it an A+.
Just because Thanksgiving is centered around food, does not mean we have to completely neglect our health. I also think it's important for people to start looking at healthy foods as enjoyable. They really are if you take the time to learn how to prepare them properly and get creative. I hope this gives you some fun, healthy ideas for your Thanksgiving dinner.
Enjoy your healthy life!
Disclaimer: This article is not intended to provide medical advice. Please consult with your doctor or another competent healthcare practitioner to get specific medical advice for your situation.
The pH professional health care team includes recognized experts from a variety of health care and related disciplines, including physicians, attorneys, nutritionists, nurses, and certified fitness instructors. This team also includes the members of the pH Medical Advisory Board, which constantly monitors all pH programs, products, and services. To learn more about the pH Medical Advisory Board, click here.
Newsletter
Related Products