Let's take our heads out of the sand: What we are doing today may be increasing our risk for cancer
7 years ago |
Cancer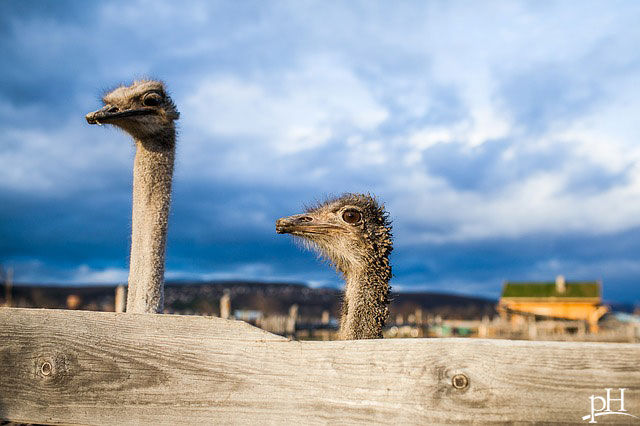 By Joy Stephenson-Laws & the pH health care professionals
When it comes to cancer, what you don't know can hurt you. And according to a recent survey from the American Institute for Cancer Research (AICR), it seems there's a lot more many of us need to know -- like which lifestyle choices contribute to cancer and what we can do to reduce that risk.
The survey found that 87 percent of respondents believed the average person's genes had a significant effect on whether or not he or she would develop cancer. However, an estimated 90-95 percent of cancers develop in people without these genes, the AICR reports. It's lifestyle choices that we need to be proactive about.
Few respondents were aware of well-established lifestyle risk factors, including:
Obesity (50 percent)

Drinking alcohol (39 percent)

Diet high in red meat (35 percent)

Eating processed meats like hot dogs and bacon (40 percent)

Diet low in fruits and vegetables (45 percent)
Surprisingly, just half of respondents were aware that a healthy body weight is the greatest factor in lowering your cancer risk, second only to not smoking. We recently covered this topic, noting research that links higher BMIs with higher risk for cancer and other diseases. Read more about this topic here.
Additionally, the AICR noted that awareness surrounding alcohol and cancer has declined over the years. We recently wrote about this link as well, highlighting one researcher's critique of "clear and conflicting messages in the media" and evidence that alcohol may cause cancer of the oropharynx, larynx, esophagus, liver, colon, rectum or breast. Read the article here.
Also interesting was that very few (just 10%) of respondents knew about coffee's cancer-protective benefits against endometrial and liver cancers.
The key takeaways?
More education is needed. Now that you know what most people don't, share this information and then let's commit to making some healthy changes.
The AICR estimates that as many as half of common cancers may be able to be prevented with diet, weight management, physical activity, not smoking and avoiding sun damage.
Where to go from here?
Here's something else most people don't know: the link between dietary minerals and cancer! Did you know that some research suggests magnesium and selenium may reduce your risk for cancer? We have an entire chapter on minerals and cancer in our recent book, Minerals - The Forgotten Nutrient: Your Secret Weapon for Getting and Staying Healthy.
Enjoy Your Healthy Life!
The pH professional health care team includes recognized experts from a variety of health care and related disciplines, including physicians, health care attorneys, nutritionists, nurses and certified fitness instructors. To learn more about the pH Health Care Team, click here.