By Joy Stephenson-Laws, J.D., Founder
Lose Weight. Fight Diabetes (Type 2). It May Be Just That Simple.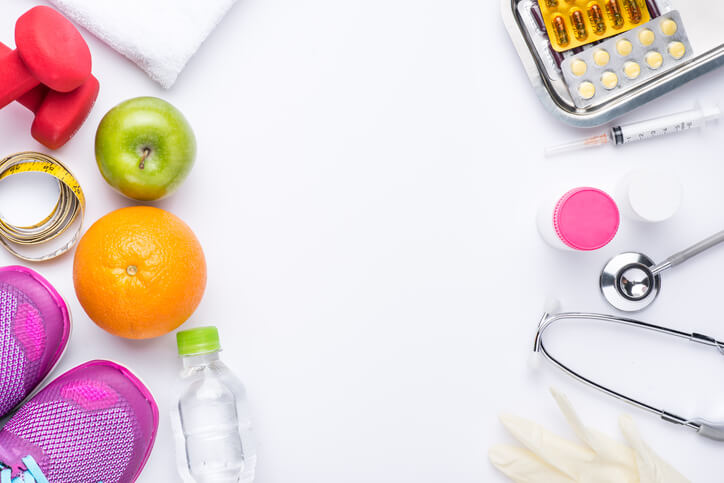 Type 2 Diabetes (TD2) is a prevalent and often devastating disease. I am all too familiar with the toll it can take on one's health. (Read about how diabetes has affected my family, here).
You can be proactive about preventing TD2 by eating healthily and exercising regularly. And in the event you are diagnosed with diabetes, you can help manage it by leading a healthy lifestyle and developing a plan with a competent healthcare professional.
But what if you could actually do more than just manage your diabetes? What if you could put it into remission?
As you probably know, being overweight or obese significantly increases your risk of developing TD2. So quite often, a person who has TD2 is also overweight. The good news is that if you have a weight problem and attack this issue, you may be able to win the battle against diabetes.
A recent study found, "People who achieve weight loss of 10% or more in the first five years following diagnosis with type 2 diabetes have the greatest chance of seeing their disease go into remission," according to one report discussing the study.
"While the disease can be managed through a combination of positive lifestyle changes and medication, it is also possible for the high blood glucose levels that define diabetes to return to normal—through significant calorie restriction and weight loss."
So what exactly is considered calorie restriction?
If you have diabetes, cutting calories in an attempt to put your diabetes into remission is definitely something you want to discuss with your doctor. However, the study found that a total of 700 calories per day for eight weeks had been associated with remission in nearly nine out of ten people with recently diagnosed diabetes and in half of people who had diabetes for quite some time.
(Talk to a competent healthcare professional about fasting as a strategy to put diabetes into remission).
It is, however, pretty intense to fast or live off of just 700 calories a day. So the researchers wanted to see if less intense practices could still put diabetes into remission. They examined 867 people with newly diagnosed diabetes between the ages of 40 and 69.
"The researchers found that 257 participants (30%) participants were in remission at five-year follow-up. People who achieved weight loss of 10% or more within the first five years after diagnosis were more than twice as likely to go into remission compared to people who maintained the same weight," according to the report.
I think it says a lot that the weight loss was achieved within the first five years after diagnosis. This shows that we may not have to be so extreme about weight loss, however, I do not want people to use this as an excuse to delay losing weight and being proactive about their health.
Obviously, the sooner you can put your diabetes into remission the better. And being overweight or obese increases your risk of other serious health issues such as heart disease and depression.
Every person and every case of diabetes is different, which is why it is so imperative to seek the advice of a competent healthcare professional.
Test, don't guess!
Reportedly, one in seven Americans have diabetes. And four percent don't even know that they have it. We cannot be proactive about something we do not know about. Diabetes often does not have any symptoms, so it is extremely important to get tested (especially if you have weight issues or a history of TD2 in your family. Being African American also puts you at a greater risk of type 2 diabetes).
Need to lose weight? Here's how you can be proactive about weight loss.
Obviously, diet and exercise are key in losing weight and maintaining a healthy weight. But what you may not know is that getting an adequate intake of specific nutrients may help you with your weight loss goals. Read here to learn about magnesium, phosphorus, iron and other nutrients that may help with your weight loss journey.
You also want to maintain nutritional balance (as in not having too much or too little of a certain nutrient). Take routine nutrient tests in order to identify any nutrient imbalances. If the test reveals you are not nutritionally balanced, a competent healthcare professional can work with you on making the necessary dietary changes and recommend quality supplements if necessary.
Also know that managing stress and getting plenty of good quality sleep is also important for weight loss.
Enjoy your healthy life!

The pH professional health care team includes recognized experts from a variety of health care and related disciplines, including physicians, attorneys, nutritionists, nurses and certified fitness instructors. This team also includes the members of the pH Medical Advisory Board, which constantly monitors all pH programs, products and services. To learn more about the pH Medical Advisory Board, click here.