Man In His Fifties Reverses Prediabetes and Takes Back His Health.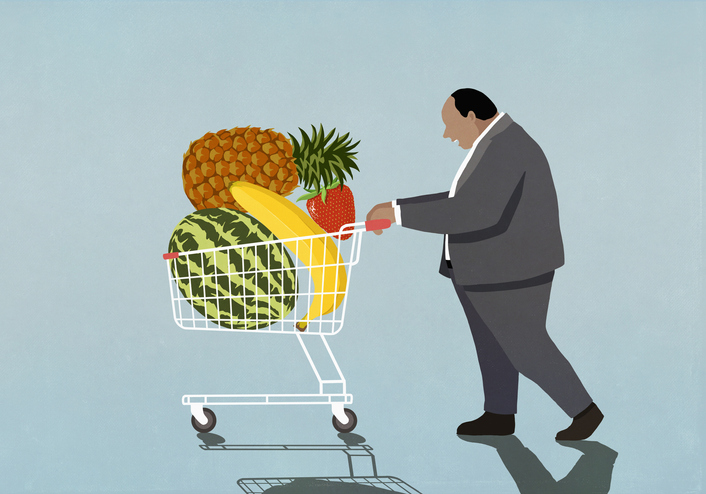 By Joy Stephenson-Laws, J.D., Founder
The following story is very inspiring. It represents the epitome of what it means to take ownership of your health and be proactive despite setbacks (such as the COVID-19 pandemic) that we have no control over.
Tom Finigan, a father of two sons and a high-school band director, was very overweight at 410 pounds. He feared that he would have to stop working, because he could not keep up with the physical demands of his job.
"I had to ride in a golf cart when the kids were marching in a parade," Finigan said, during an interview with TODAY.
"I felt guilty that they were walking and I wasn't. I realized I had to be a better man, a better teacher, a better band director and a better role model."
According to the report from TODAY, six years ago Finigan lost an impressive 100 pounds. Things took a turn when the pandemic changed all our lives, and he gained a lot of weight back. At that time, he weighed 372 pounds.
"I was miserable, and it overflowed into my personal life and my teaching," Finigan said.
He also admitted that heart disease runs in his family, and he pretty much accepted that he was going to have a heart attack or stroke.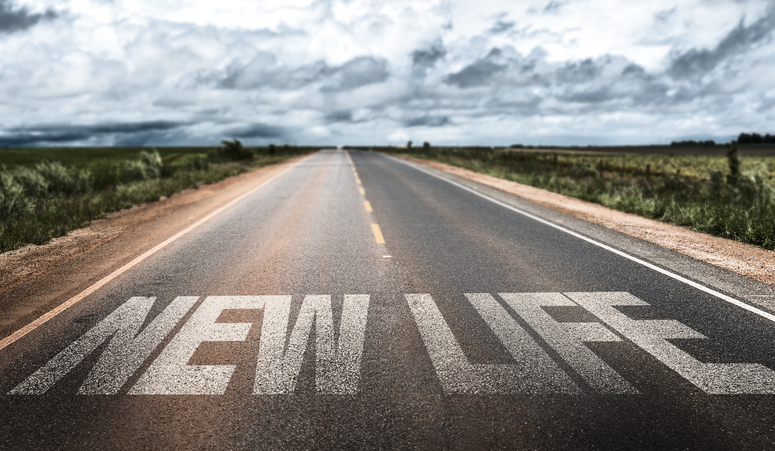 It all started with walking.
If you've ever underestimated the power of walking, I think Finigan's story might beg you to differ. After deciding that he was sick and tired of being sick and tired, Finigan started taking walks in between classes. He also changed his eating habits.
Today, at 58-years-old, he is now 180 pounds. That's a 230 pound loss from his initial weight when he was over 400 pounds.
It's so much more than just the number on the scale.
The best part about his weight loss was all of the health issues he was able to alleviate. For example, he said he is now able to sleep better and no longer snores (heavy snoring may be a sign of sleep apnea), has a better mood due to less knee pain and no longer needs to wear compression socks due to excess weight making his legs swell (which may have been due to lymphedema). Most important of all, he was able to reverse being prediabetic.
"For some people with prediabetes, early treatment as well as moderate lifestyle changes can actually return blood sugar levels to a normal range, effectively preventing or delaying type 2 diabetes," according to the American Diabetes Association.
"There are no clear symptoms of prediabetes so you may have it and not know it."
I would argue that if you lead a sedentary lifestyle with a processed food diet and/or are overweight or obese, then there is a significant chance that you might be prediabetic. It is estimated that about 84 million adults in the U.S. are prediabetic.
"A majority of people with prediabetes will eventually have diabetes [type 2], usually within 5 years," said nurse practitioner Lori O'Toole, according to this Medpage Today article.
"The prevalence of prediabetes is increasing worldwide, and it is projected that 470 million people will have prediabetes by 2030. This is an impending tsunami, and it will be very taxing on the healthcare system."
Type 2 diabetes increases the risk of nerve damage in the limbs, heart disease, stroke, high blood pressure and more. If you are 45 or older or African-American, you are considered to be in a high-risk group for prediabetes and diabetes.
The good news, as we can see from the story of Tom Finigan, is that there are many factors within our control. He was over 400 pounds at one point and is well over the age of 45, but by increasing his activity level and changing his diet he was able to avoid being diabetic and secure a happier and healthier life.
There are several pH Labs blogs readily available that discuss how you can be proactive about prediabetes and how to manage type 2 diabetes if you already have it. A general rule of thumb is to stay active (never underestimate the power of walking), manage stress, eat a nutrient-rich diet, get good quality sleep, drink alcohol in moderation (if at all) and avoid smoking.
Enjoy your healthy life!
The pH professional health care team includes recognized experts from a variety of health care and related disciplines, including physicians, attorneys, nutritionists, nurses, and certified fitness instructors. This team also includes the members of the pH Medical Advisory Board, which constantly monitors all pH programs, products, and services. To learn more about the pH Medical Advisory Board, click here.