By: Joy Stephenson-Laws, J.D., Founder
Men, It's Time to Man Up and Get a Physical!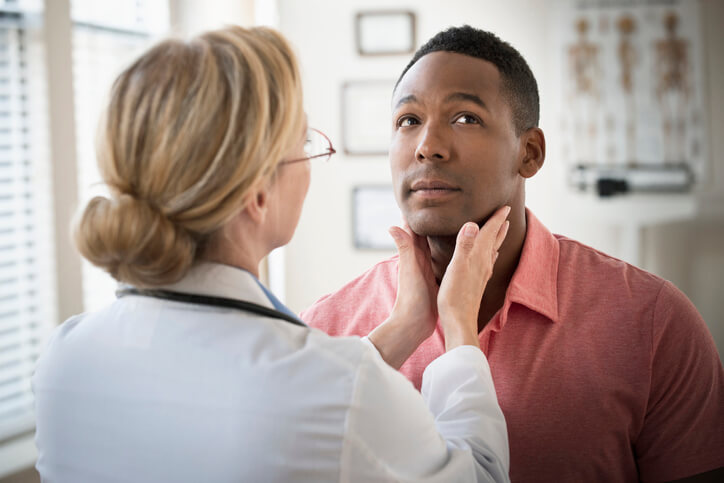 It turns out that most men would rather do household chores (72 percent) or go shopping with their wives or significant others (77 percent) than go to the doctor for a physical. To give you more perspective, one thing men like even less than going to the doctor is going on a blind date (65 percent said they would pick going to the doctor). Go figure!
This data is according to the most recent survey conducted by the world renowned Cleveland Clinic on why men have such a hard time acknowledging health issues, taking steps to protect their health or seeing a doctor unless they literally have no other choice.
The survey uncovered some other worrisome attitudes and behaviors that men have that can seriously impact their health. For example, only half of the men interviewed saw getting an annual physical as part of their regular proactive healthcare routine.
Also, about 20 percent reported being less than honest with their doctors because of fear of being judged by them, embarrassment or not wanting to be told they have to make lifestyle changes.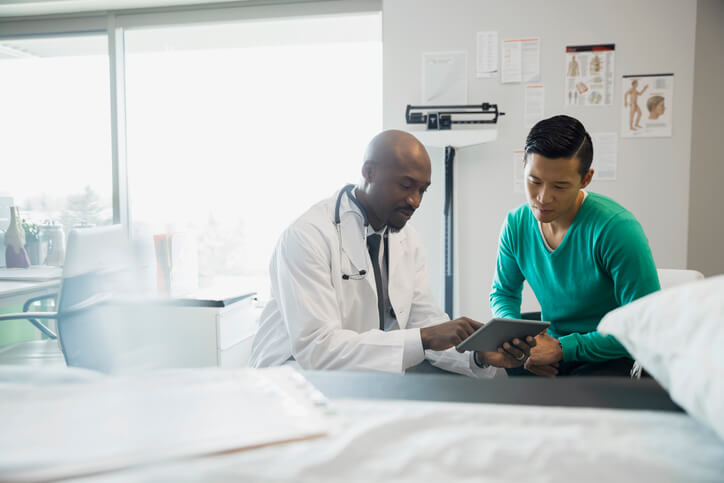 Some men wait as long as possible to see a doctor
Many of the men, around two-thirds, also admitted they usually wait as long as possible to see a doctor if they have an injury or symptoms of an illness.
This is especially true for men between 35 and 54, who usually want to try to "tough it out" first.
When asked why they would do something that is not in the best interest of their health, especially since most men said being healthy for their families was important to them, many shared that they were told from a young age that "men don't complain about health issues" or that doing so "isn't manly."
Doctor Avoidance Can Have Serious Health Consequences
Doctor avoidance among men is so strong that around 65 percent of men try to self-diagnose before seeing a healthare professional. The silver lining here, however, is that the majority of men would rather see a doctor for medical advice than crowdsource this advice (although almost a third of men under the age of 34 are more likely to crowdsource a diagnosis online).
Avoidance is especially prevalent among men between the ages of 20 and 40. Not coincidentally, men in this age range are twice as likely as women to die from any cause. And, in general, men tend to die sooner than women.
According to the Social Security Administration, which uses life expectancy to determine benefits, a woman turning 65 this year can expect to live, on average, to almost 87. A man turning 65 this year can expect to live, on average, until 84. That is almost a three-year difference. Men are also more likely to die from eight of the top ten causes of death in the U.S. compared to women.
Granted, there are many other factors that contribute to this difference. These include the fact that men are more likely to smoke and drink excessively and take more risks than women.
But one factor that cannot be ignored is that men simply don't see a doctor as often as a woman does. In fact, according to the U.S. Centers for Disease Control and Prevention, men are about half as likely as women to see a doctor over any given two-year period. Men are also are more than three times as likely to have gone five years without seeing a doctor.
Other credible research indicates that many men in middle age have not seen a doctor since they stopped seeing their pediatrician! Why? They felt fine. But unfortunately, feeling fine is not the same as being well.
Health consequences of doctor avoidance
There are many health consequences and risks that men assume for the sake of protecting their machismo (get over it, guys). These include a higher risk that:


How to quit doctor avoidance?
Many times, if we look at our reasons for not doing something, we can see that our concerns or fears are usually unfounded. The same is true about most of the reasons that men use to justify not seeing a doctor. Chief among them are:
I don't have time

. Surprise! Doctors and other healthcare providers across the country offer evening and weekend hours to make it as convenient as possible to see them. Many are also taking advantage of technology to talk with a patient first via online platforms in order to give them a chance to get to know the provider via a virtual visit. And others allow online appointment scheduling, which eliminates the objection men have of, "I am embarrassed to tell the receptionist why I want to see the doctor," especially if it is for what are known as "below the belt" issues.

I know my body and when something isn't right.

Many men believe that they can fix whatever is "wrong" with diet, first aid and maybe some more supplements. If that doesn't work, they reluctantly will see a doctor. The problem with this approach is that by the time you know something is "wrong" as a result of hypertension or diabetes, it's probably too late to do anything about it. Prevention is always better than cure!

I really don't want to know if something is wrong

. This is where "men have to be strong and can't show weakness" is its most dangerous. If you don't know what is wrong and believe that avoiding it will make it go away, you may end up with the very thing you are trying to avoid – being seriously ill. Ignorance is not always bliss!

I don't like being touched, being naked or being probed

. Ok, who does?! Ask your wife or significant other how much she enjoys a visit to the gynecologist. The reality is that doctors are highly trained to make any test or exam as comfortable as possible. And as for being seen naked, most men have no problem being naked in a locker room so there is no reason to feel awkward with your doctor either. As the saying goes, "Get over it!" Your life may depend on it.

It's too expensive

. I have other priorities for where to spend my money. First off, with employee, federal and state insurance programs, including "Obamacare," the vast majority of people in the U.S. have access to affordable insurance. Second, the cost of health insurance premiums and copays for seeing a doctor to prevent disease is miniscule to what a long hospital stay to treat a disease would cost you. Think of your car – which would you rather purchase? An oil change or a new car once the motor freezes on you?

I don't want to appear stupid

. The solution to this is easy – be an informed patient. Do your homework, make a list of specific questions or concerns you want to talk with the doctor about, bring along a list of supplements or medicines you may take (or bring them with you) and learn about your family's health history. The more you know before you go to your appointment, the better a patient and partner you will be for your doctor and the less scary or overwhelming the experience will be.
It's also worth noting that 19 percent – almost one fifth – of men admitted they go to the doctor so that their significant other or loved one will stop pestering them to go. So, if you can't muster the courage to make an appointment and then show up for it, ask your significant other to make sure you do. Since they care about you, they most likely will be delighted to so do!
Enjoy your healthy life!
The pH professional health care team includes recognized experts from a variety of health care and related disciplines, including physicians, attorneys, nutritionists, nurses and certified fitness instructors. This team also includes the members of the pH Medical Advisory Board, which constantly monitors all pH programs, products and services. To learn more about the pH Medical Advisory Board, click here.