No Vaccine For Lyme Disease, But Soon There May Be An Antibody Shot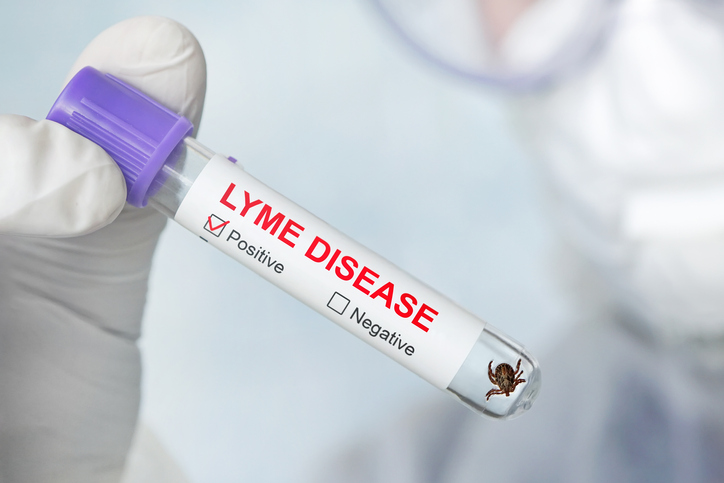 By Joy Stephenson-Laws, J.D., Founder
Twenty-nine year old Kelly Flanagan, a former contestant on the popular dating show The Bachelor, recently shared that she has been diagnosed with lyme disease, a bacterial infection that comes from a tick bite.
Flannagan also shared how difficult her journey has been so far while being in the public eye, because people often judge her for being out and about but not looking sick. Lyme disease symptoms can be episodic, and the severity of symptoms may depend on what stage of lyme disease a person has.
This report discusses Flannagan's experience and how she will soon undergo an "intense" treatment process that will last nine months.
"I'm flying to Boston to figure it out and go see the doctors there and just kind of learn how to maneuver it, but it's going to be intense: No carbs, no sugar, an oxygen tank for, like, 30 minutes a day, brainwaves lasers. … It's going to be extensive, but I'm ready to tackle it," Flannagan said.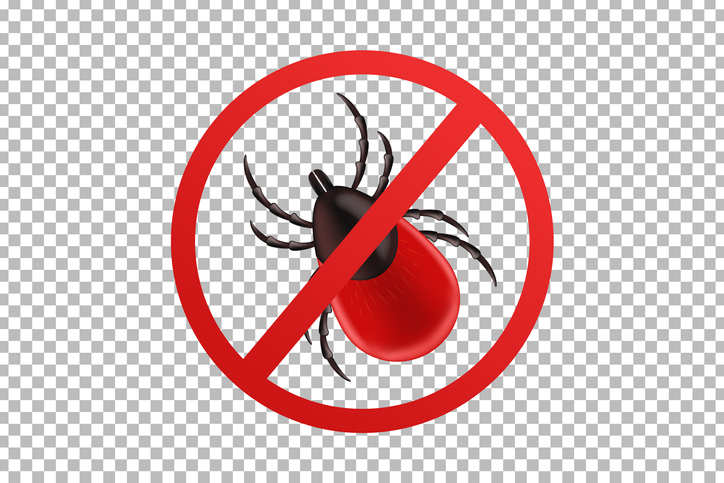 Lyme disease is a major issue in the United States.
"Lyme disease has become an insidious epidemic in the United States," according to a recent Medical Xpress report.
"It is the most common tick-borne illness in the United States, and the Centers for Disease Control and Prevention estimates that around 475,000 people likely contract the disease each year."
Furthermore, the report states that more than 50 percent of the American population lives in an area where ticks that are carriers of the lyme disease-causing bacteria are present.
Vaccines and lyme disease.
Until recently, I did not know much about vaccines as they pertain to lyme disease. However, obviously, vaccines are a major topic of discussion these days. Apparently, back in 1998 the U.S. Food and Drug Administration (FDA) approved a vaccine for lyme disease, but this was short- lived.
"In 1998, the FDA approved a new recombinant Lyme vaccine, LYMErix™, which reduced new infections in vaccinated adults by nearly 80%. Just 3 years later, the manufacturer voluntarily withdrew its product from the market amidst media coverage, fears of vaccine side-effects, and declining sales," reports the National Institutes of Health (NIH).
Here we are more than two decades later and without a vaccine for lyme disease. As someone who enjoys hiking and gardening and is an owner of multiple dogs (pets can contract lyme disease as well), this concerns me. If left untreated (and it often does get left untreated because people may confuse the early symptoms with something else), lyme disease can cause serious health issues such as nervous system abnormalities (including inflammation of the brain and spinal cord), arthritis and heart rhythm irregularities.
No vaccine yet, but there is good news.
Dr. Mark Klempner, author of the Medical Xpress report referenced earlier, shared that he and his team are working on creating a yearly antibody shot that may provide protection against lyme disease.
"Our method, known as Lyme PrEP, delivers a single anti-Lyme antibody directly to a person rather than triggering the patient's own immune system to make many antibodies, as vaccines do," Dr. Klempner writes in the report.
(For more information on how vaccines work, read here).
"It is designed to be a seasonal shot that people can get once a year before tick season begins in April."
Back in February of 2021, Dr. Klempner and his team received FDA approval to conduct the first human clinical trial with the antibody shot. As of now, trial participants have been secured and given the shot.
So far, things are looking very promising. I think it is imperative to be educated on diseases that may affect so many of us but also know what potential preventative treatments may become available to us. This way when the opportunity presents itself to take an antibody shot or vaccine, we can make an informed decision. And as I always like to say, prevention is better than a cure.
Testing is key.
If you suspect you have lyme disease, testing is key. For more information on the testing process for lyme disease, check out the Centers for Disease Control and Prevention (CDC). And for more information in general on lyme disease and how you can be proactive, check out this pH Labs blog.
Enjoy your healthy life!
Disclaimer: This article is not intended to provide medical advice. Please consult with your doctor or another competent healthcare practitioner to get specific medical advice for your situation.
The pH professional health care team includes recognized experts from a variety of health care and related disciplines, including physicians, attorneys, nutritionists, nurses, and certified fitness instructors. This team also includes the members of the pH Medical Advisory Board, which constantly monitors all pH programs, products, and services. To learn more about the pH Medical Advisory Board, click here.
Newsletter
Related Products