Pancreatic Cancer Has No Respect! Took Aretha Franklin at 76
6 years ago |
Cancer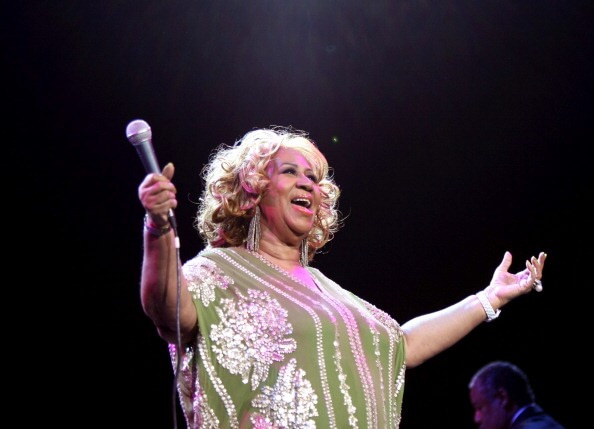 By Joy Stephenson-Laws, JD, Founder
Whether you are a millennial, gen x or baby boomer, you have most likely been moved by Aretha Franklin's music at some point in your life. She was the "Queen of Soul," with a singing career that spanned more than five decades.
Probably one of her most famous songs was "Respect." It earned her first two Grammy awards. Franklin earned a total of 18 Grammys and was the first woman to be inducted into the Rock & Roll Hall of Fame. She sang for presidents and even sang at the funeral of Dr. Martin Luther King Jr.
Whether it was jazz, gospel, the blues, rock or opera, Franklin could sing it like none other. Some of my personal favorites are: "I Say a Little Prayer," "Chain of Fools," "Think" and "You Make Me Feel Like."
She had been gravely ill for quite some time and lost her battle to pancreatic cancer on August 16, 2018. Reportedly, the Memphis-born singer died in her Detroit home. She was 76-years-old.
Aretha was said to have kept her personal life pretty private, but some reports say that she had been battling pancreatic cancer for as long as eight years.
And according to various reports, Franklin had one of the most deadly forms of pancreatic cancer.
"Franklin's official cause of death was due to advanced pancreatic cancer of the neuroendocrine type, which was confirmed by Franklin's oncologist, Dr. Philip Phillips of Karmanos Cancer Institute in Detroit," her publicist said.
"Pancreatic neuroendocrine tumors are less common than the more familiar pancreatic adenocarcinoma, comprising about 5% of pancreas tumors. Pancreatic neuroendocrine tumors arise from cells in the pancreas called islet cells. Islet cells are that part of the pancreas which makes chemicals called hormones that are released into the bloodstream and regulate certain body functions," according to the National Pancreas Foundation.
Some of these body functions include insulin production to control blood sugar.
(Apple, Inc. CEO Steve Jobs died of pancreatic cancer of the neuroendocrine type as well).
"Pancreatic adenocarcinoma, which causes over 90% of pancreatic cancers, arise from the cells which line the cells of the drainage tubes of the pancreas – the ductal cells. As a result, pancreatic neuroendocrine tumors and pancreatic adenocarcinoma behave in very different ways."
Also called pancreatic NETs, pancreatic neuroendocrine tumors may or may not cause any symptoms.
According to Memorial Sloan Kettering Cancer Center, depending on the hormones produced by the tumor, pancreatic NETs can cause a variety of symptoms including:
Diabetes

, which Franklin had. "

I have diabetes, really, from years ago when I was really badly and grossly overweight," she said, in one

report

.

Hypoglycemia
Gallstones
Stomach ulcers
Severe diarrhea
Sudden growth of the hands and feet (acromegaly)
Undergoing surgery to remove the tumor is said to be one of the most effective treatment strategies for this type of cancer.
In one 2011 report, Franklin shut down rumors that she had gastric bypass surgery after she had surgery and lost 85 pounds. She also said that she was "not even going to deal with" rumors that she had pancreatic cancer.
Now we know definitively that this "rumor" of pancreatic cancer was, unfortunately, true. As mentioned, she appeared to like to keep her personal life private.
"It's really not necessary to talk about one's personal medical [health]," Franklin said.
Aretha Franklin was an incredibly strong woman. She was a teen mom, survived turbulent marriages and reportedly battled a period of heavy alcohol drinking before getting sober in the 1970s.
She will definitely be remembered as a legend.
More on Pancreatic Cancer
To give you some perspective on how pancreatic cancer impacts Americans, take a look at these numbers for 2018 from the American Cancer Society:
About 55,440 people (29,200 men and 26,240 women) will be diagnosed with pancreatic cancer.

About 44,330 people (23,020 men and 21,310 women) will die of pancreatic cancer.
Pancreatic cancer accounts for about 3% of all cancers in the US and about 7% of all cancer deaths.
For unknown reasons, pancreatic cancer appears to be more common in African-Americans. This may be due to having higher rates of certain health issues, like diabetes.
How Can We Be Proactive About Pancreatic Cancer?
Cancer, of course, is not 100% preventable, but having a healthy diet is one of the most effective ways to lower your risk of developing many types of cancer.
The National Institutes of Health (NIH) says 30-40% of all cancers can be prevented by lifestyle and dietary measures alone. For cancer prevention, it is important to get a daily adequate intake of vitamins, minerals and antioxidants, which help reduce the damage from oxidative stress.
"Preclinical studies have shown promising results for vitamin A in pancreatic cancer prevention, with clinical trials showing intriguing responses in combination with immunotherapy," says the NIH.
"For vitamin C, preclinical studies have shown slower tumor growth rates and/or increased survival when used alone or in combination with gemcitabine [a chemotherapy drug], with clinical trials with this combination revealing decreased primary tumor sizes and improved performance status. Preclinical studies with vitamin D analogues have shown potent antiproliferative effects and repression of migration and invasion of pancreatic cancer cells."
Credible research suggests that a lower intake of antioxidants such as vitamins C and E, selenium and zinc appear to be connected to a higher risk of developing pancreatic cancer.
"The results support measuring antioxidants in studies investigating the aetiology of pancreatic cancer. If the association is causal, 1 in 12 cancers might be prevented by avoiding the lowest intakes [of antioxidants]," according to one study discussing antioxidants and pancreatic cancer.
So always fill your plate with lots of antioxidant-filled, nutrient-rich fresh fruit and vegetables. Being overweight or obese is also linked to a higher risk of pancreatic cancer. And eating whole, plant-based foods will help you lose weight (if you need to) or help you maintain a healthy weight.
What Else Can You Do to Help Prevent Pancreatic Cancer?
Ditch the cigarettes

. It's probably no surprise that smoking tobacco is a major risk factor for developing pancreatic cancer. "As a risk factor, smoking is thought to contribute to about

20 percent

of pancreatic cancer cases," according to the

Pancreatic Cancer Action Network

(PCAN).

Watch the booze

. As with many other types of cancer,

drinking too much alcohol

may increase your risk of pancreatic cancer.
It is also important to note that the type of cancer Aretha Franklin had, pancreatic neuroendocrine, may be more common in people who have certain stomach issues.
Having certain conditions that affect the stomach's ability to make stomach acid, such as atrophic gastritis [inflammation of the stomach], pernicious anemia [when the body cannot make enough healthy red blood cells] or Zollinger-Ellison syndrome may increase the risk for this particular type of pancreatic cancer, according to one source.
If you have any of these conditions or suspect that you do, work with your doctor on managing these as effectively as possible.
Let's enjoy our healthiest lives!
R.I.P. Aretha Franklin!
The pH professional health care team includes recognized experts from a variety of health care and related disciplines, including physicians, health care attorneys, nutritionists, nurses and certified fitness instructors. To learn more about the pH Health Care Team, click here.