Turns Out Women Are Affected More From Poor Eating Habits Than Men
5 years ago |
Mental Health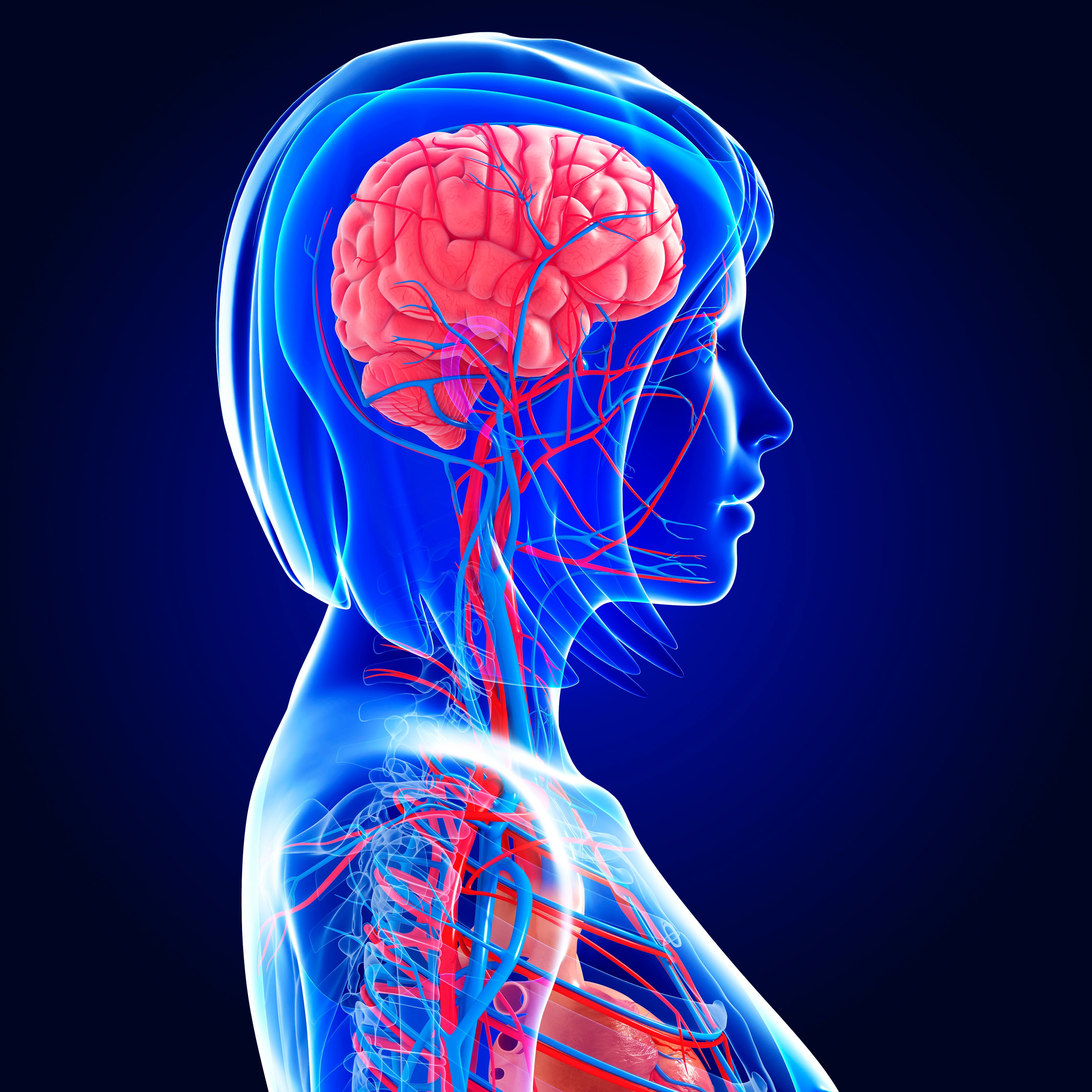 By Joy Stephenson-Laws, JD, Founder
Women may need more nutrients in their diet to support cognitive health and promote positive emotional well-being, according to new research conducted by Binghamton University. Oddly enough, the study suggests that the same may not be true for men.
Until now, there was little known about the role diet plays as it pertains to gender-specific psychological health. But now there is credible scientific evidence to support that the structural differences in the male and female brains may require different nutrients to sustain optimal cognitive functioning.
Nutrition is one of the key factors in regulating brain chemistry. What we eat affects our mental health. Our brains function best when we are fueling it with high-quality foods that are hearty in vitamins, minerals and antioxidants. These nutrients help protect the brain from oxidative stress, which is the 'waste' produced when the body uses oxygen.
The Nutritional Needs of the Female Brain
Credible evidence suggests that anatomical and functional dissimilarities in men's and women's brains may explain women's susceptibility to mental disease.
Assistant professor of health and wellness studies at Binghamton University, Lina Begdache, and a team of researchers, found that women are less likely to experience mental well-being until they incorporate a balanced diet and healthy lifestyle. Men, on the other hand, tend to experience mental well-being until nutritional deficiencies arise.
"The biggest takeaway is that women may need a larger spectrum of nutrients to support mood, compared to men," said Begdache. "These findings may explain the reason why women are twice more likely to be diagnosed with anxiety and depression and suffer from longer episodes, compared to men. Today's diet is high in energy but poor in key nutrients that support brain anatomy and functionality."
According to Begdache, these results may explain reports from previous studies that show that women are at a greater risk for mental distress when compared to men, and emphasize the role of a nutrient-dense diet in mental well-being.

"Males and females had different physical and emotional responsibilities that may have necessitated different energy requirements and food preference," Begdache said.
She continued... "Thus, gender-based differential food and energy intake may explain the differential brain volumes and connectivity between females and males. Therefore, a potential mismatch is happening between our contemporary diet and the evolved human brain which is disturbing the normal functionality of certain systems in the brain."
So what are the best dietary choices women can make to ensure they are getting the most from their mental health?
Eat Au Naturel
Begdache asserts that our ancestors may have had it right. One diet that is suggested is the Mediterranean diet. A lifestyle rich in neuro nurturing elements may have significantly contributed to the cognitive development of mankind and is especially keyed towards women's health. This includes a lot of leafy greens, beans, fruits, nuts and lots of physical activity.
So this may be a great place to start if you are interested in upping your mental health game.
Eating intelligently, with your mental health in mind, is pretty simple. You want to aim for whole, natural and unprocessed foods. The general rule of thumb is to reach for foods that grow from the ground, on vines or from bushes or trees.
Here are a few healthy foods that can assist in strengthening your mind.
Chia Seeds - Chia seeds are a lesser known superfood. You surely wouldn't consider them mainstream. That's even more of a reason they rank first on the mental health list. Not only are these little specks immune boosters, but researchers have found that they can fight depression too. According to these experts, omega-3 fats can help in fighting depression and mood swings. Low levels of omega-3 fatty acids can trigger a host of mental and emotional disorders. Experts recommend that on an average, an adult woman should consume about 1 to 1.6 grams of omega-3 fat every day. Chia seeds are easily incorporated into salads, smoothies and even breakfast cereal and yogurt toppings.
Berries - How can you not love berries? Strawberries, blackberries, blueberries, raspberries, cranberries, the list goes on. They are all rich in vitamin C and other powerful antioxidants, which are good for mental health. They also have important fiber, potassium and digestive enzymes. Berries can be cooked or eaten raw, added to yogurt, cereal or smoothies.
Salmon - Salmon is an excellent source of protein, vitamin D and potassium. It is also one of the best sources of DHA omega 3. It is also high in B vitamins, including B12. Salmon provides tryptophan which converts to serotonin, an important mood regulator in the brain. Women need a healthy balance of these neurochemicals to live mentally healthy lives.
Be Proactive!
Get empowered with the information you need to tailor your diet and lifestyle to exactly what your body needs to function at its best. Everyone is different. Understanding what nutrients your body is lacking is the first step to unlocking your full potential. Proactive Health Labs encourages everyone to take a nutrient test to identify missing or imbalanced nutrients and get busy living their healthiest life.
Enjoy your healthy life!
The pH professional health care team includes recognized experts from a variety of health care and related disciplines, including physicians, attorneys, nutritionists, nurses and certified fitness instructors. This team also includes the members of the pH Medical Advisory Board, which constantly monitors all pH programs, products and services. To learn more about the pH Medical Advisory Board, click here.