What Is Agoraphobia? How Can We Be Proactive?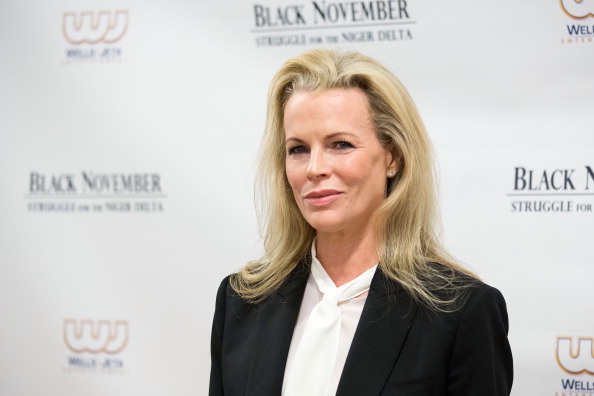 By Joy Stephenson-Laws, J.D., Founder
Recently, actress Kim Basinger shared with the world her mental health condition – agoraphobia.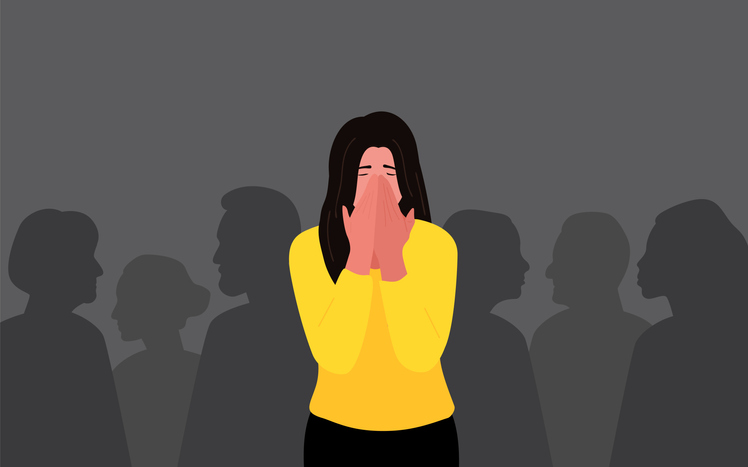 What is agoraphobia?
Simply put, agoraphobia is an anxiety disorder. According to the National Institute of Mental Health, "Agoraphobia is an anxiety disorder that involves intense fear and anxiety of any place or situation where escape might be difficult. Agoraphobia involves avoidance of situations such as being alone outside of the home; traveling in a car, bus, or airplane; or being in a crowded area."
"I wouldn't leave the house. I would no longer go to dinner," Basinger said in an interview with Jada Pinkett Smith's Red Table Talk, according to this report.
"I had to relearn to drive, and for many years I would not go through the tunnels at Malibu," the 68-year-old actress added.
"Everything used to make me nervous, like the glass [sliding] to open the door, or, 'Where do I step to open the door?' Everything became a big job to figure out how to do it."
Basinger experienced dry mouth, shakiness and exhaustion due to having agoraphobia. People with this condition may have feelings similar to what would feel like having a panic attack; chest pain, rapid heart rate, hyperventilation (difficulty breathing), feeling lightheaded or dizzy, chills or flushing, upset stomach and excessive sweating.
Basinger said she fought this condition for years and did not know what it was. Reportedly, one to two percent of adults in the United States have been diagnosed with this mental health disorder. I believe that many cases go undiagnosed. In addition to this, one report discusses how the COVID-19 pandemic has caused an agoraphobia surge.
Agoraphobia is also more common among women and usually starts before the age of 35. I think it is especially important to address this issue in elderly care. Social isolation is a major issue in the senior community, and agoraphobia can make it far worse.
To stress the negative impact agoraphobia can have in someone's life, take a look at specific ways agoraphobia can cause major problems:
Difficulty eating (which can lead to nutritional deficiencies and imbalances)

Alcohol and substance abuse (which can also lead to nutritional issues and death due to overdose)

Financial strain (people with agoraphobia may have trouble going to work or attending a business meeting or event)

Extreme depression

Inability to parent children in a healthy manner (may be unable to take children to events such as birthday parties and sporting events children partake in)
What causes agoraphobia?
There is not an exact known cause of agoraphobia, but it often manifests in people who have a history of general anxiety and panic disorder. Stress and traumatic events have also been linked to the development of agoraphobia.
How can we be proactive?
I think the first step is to acknowledge the importance of your mental health. You can no longer afford to shrug off your mental health issues as "just stress" or "being tired." It is important to seek the advice of a competent healthcare practitioner if you are experiencing symptoms of anxiety, panic and other signs of agoraphobia.
Methods of treatment may include medication, cognitive behavioral therapy and certain lifestyle changes. Regarding the latter, some practices that may help include:
A study that Harvard Medical School discusses found evidence suggesting that mice with diets low in magnesium had an increase in "anxiety-related behaviors." Magnesium is an essential mineral known to help with cognitive health and function. Zinc, B vitamins and omega-3 fatty acids are linked to helping manage symptoms of anxiety.
Finally, be sure to take routine comprehensive nutrient tests. Nutritional imbalances and deficiencies may contribute to anxiety and other mental health issues. If the test determines you are not nutritionally balanced, a competent healthcare practitioner can help you make the necessary dietary changes and possibly take good quality supplements.
Enjoy your healthy life!
The pH professional health care team includes recognized experts from a variety of health care and related disciplines, including physicians, attorneys, nutritionists, nurses, and certified fitness instructors. This team also includes the members of the pH Medical Advisory Board, which constantly monitors all pH programs, products, and services. To learn more about the pH Medical Advisory Board, click here.
Newsletter
Related Products