Why You Might Want To Extend 'Dry January' To Every Month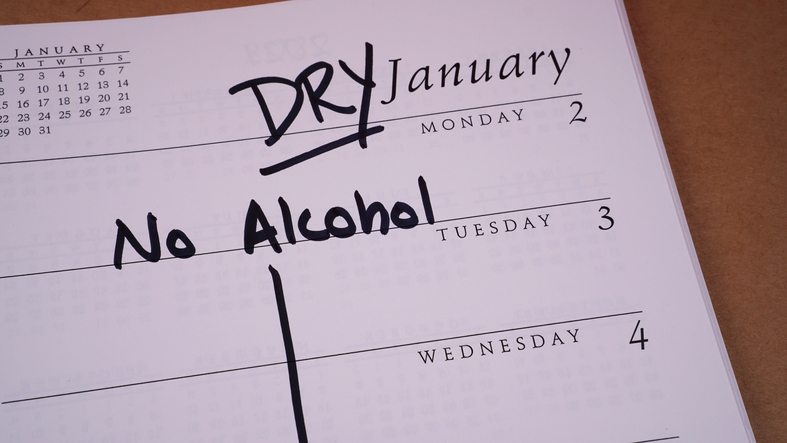 By Joy Stephenson-Laws, JD, Founder
Many people are now participating in 'Dry January,' meaning they completely abstain from drinking alcohol for the month. There's also 'Damp January,' which does not involve abstinence but encourages moderation and more mindful drinking.
After booze-soaked holidays and the desire to get back in shape and healthier at the top of a new year, many may feel inspired to temporarily go alcohol-free or at least significantly cut back. However, come February, they often find themselves back to their old drinking habits (a nightly glass of wine, a few cocktails at their weekly 'Happy Hour,' binge drinking on the weekends).
Back in 2020, the American Cancer Society updated their guideline on diet and physical activity for cancer prevention.
"It is best not to drink alcohol," the guideline bluntly states.
"People who do choose to drink alcohol should limit their consumption to no more than 1 drink per day for women and 2 drinks per day for men."
I would not advise drinking daily. People also need to understand that when they go out for a cocktail or pour themselves a glass of wine, they are usually consuming more than one serving in a single drink. For example, a single serving of wine should only be five ounces and a serving of distilled spirits should be just 1.5 ounces.
It also appears that many Americans do not know about the health risks associated with drinking alcohol.
"Despite conclusive research showing that all alcoholic beverages, including wine, increase the risk of many types of cancer, a survey of nearly 4,000 U.S. adults found that less than a third knew that alcohol consumption was a risk factor for cancer," according to this report from TODAY that discusses the recent study.
"Even fewer, just over 20%, realized that drinking wine could raise the risk of cancer, according to the report published Thursday in Cancer Epidemiology, Biomarkers and Prevention."
So while we are participating in 'Dry' or 'Damp' January, we might want to consider reevaluating our life-long relationship with alcohol.
"All alcoholic beverages increase cancer risk, but there are variations in awareness by the beverage type, with wine being the lowest. In fact, 10% of U.S. adults incorrectly believe that wine decreases cancer risk," said Dr. Andrew Seidenberg, who was interviewed in the report from TODAY.
In addition to promoting inflammation (which is a huge contributor to all types of cancer and many other types of serious illness) throughout the body, drinking too much alcohol may deplete the body of essential vitamins and minerals that are critical for immune health and fighting disease, including zinc, vitamin C, magnesium, iron and more.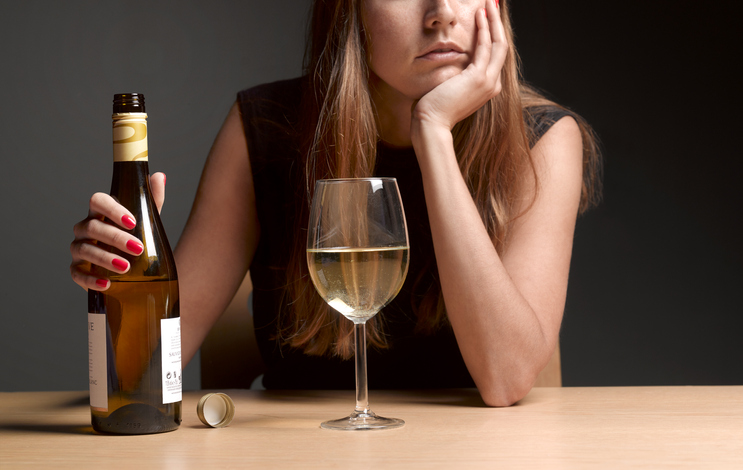 Consider other 'escape' methods.
It may be very important to address why you drink. Stress, depression, fun, addiction (alcohol is extremely addictive) or 'all of the above' may be the culprit. Whatever the case may be, it is important to get to the bottom of it in order to live the healthiest and happiest life possible.
If stress relief is a reason, perhaps meditation, physical activity (especially in nature), getting lost in a good book or pampering yourself with self-care treatments such as red light therapy or great facials and massages are good alternatives. (I get a buzz after a whole body cryotherapy session!) So if you spend hundreds of dollars a month on booze, you most certainly can afford to treat yourself to some pampering. And you deserve it!
Some 'cocktails' I can get behind.
I'm not a drinker myself, but I love 'cocktails' - vitamin therapy cocktails! I utilize these cocktails monthly to address my inevitable nutrient absorption issues. They balance my mood and hormones and improve my metabolism. The pH IV Vitamin Drips provide hydration and vitamins directly into the bloodstream to help boost my nutritional status. I believe this has successfully enhanced my immunity and health.
Cheers to a healthy 2023. Enjoy your healthy life!
Disclaimer: This article is not intended to provide medical advice. Please consult with your doctor or another competent healthcare practitioner to get specific medical advice for your situation.
The pH professional health care team includes recognized experts from a variety of health care and related disciplines, including physicians, attorneys, nutritionists, nurses, and certified fitness instructors. This team also includes the members of the pH Medical Advisory Board, which constantly monitors all pH programs, products, and services. To learn more about the pH Medical Advisory Board, click here.
Newsletter
Related Products