Why Your Colon May Not Agree With Your Summer Grilling Plans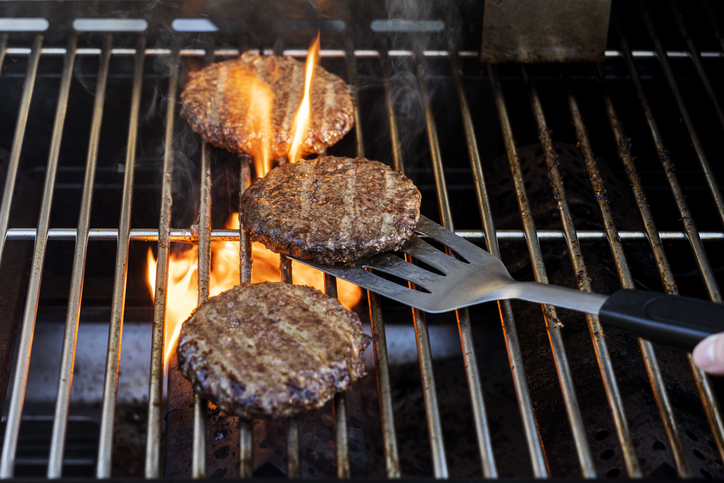 By Joy Stephenson-Laws, JD, Founder
I try to be proactive about doing everything in my power to reduce the likelihood of diseases such as cancer. One cancer in particular that I am especially mindful is colorectal cancer, and here are a few reasons why:
Not factoring in skin cancers, colorectal cancer is the third most common cancer diagnosed in the United States, according to the

American Cancer Society

.

2022 estimates per the American Cancer Society are 106,180 new cases of colon cancer and 44,850 new cases of rectal cancer. The Society also predicts that colorectal cancer will cause

52,580 deaths during 2022.

This cancer is really affecting young people. Many were shocked by the death of

Chadwick Boseman

due to colon cancer at just 43-years-old, but the

rates of colorectal cancer are increasing in people under the age of 50

.

According to the American Cancer Society, African Americans have the highest rates of colorectal cancer and death due to colorectal cancer out of all racial groups in the United States. In addition to this, people with type 2 diabetes are at an increased risk for developing colorectal cancer. Black adults in the United States are 60 percent more likely to be diagnosed with type 2 diabetes compared to white adults.

Colorectal cancer is considered to be highly preventable. And if detected early, it is "one of the most curable types of cancer," according to a doctor, referenced in a report from the

Cleveland Clinic

. This means that we can win the battle against this cancer by being more proactive and aware of what might be putting us at risk.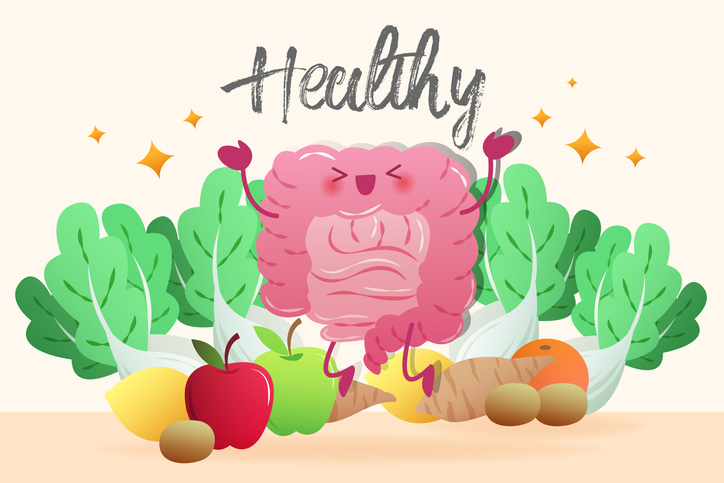 How food is cooked and prepared does matter.
I think that it is relatively common knowledge that diet can be one of the biggest (and most changeable) risk factors when it comes to the development of cancers such as colorectal cancers.
For example, "Many studies have found a link between red meats (beef, pork, and lamb) or processed meats (such as hot dogs, sausage, and lunch meats) and increased colorectal cancer risk," reports the American Cancer Society.
And many people may not realize that it is important to keep in mind how food is cooked and prepared in order to be proactive against colorectal cancer. It's still summer, and barbeques are popular. This usually means charred meats galore, but it appears that this has the potential to be very problematic.
"Charring, burning or grilling meat, poultry and fish over high temperatures causes heterocyclic amines (HCAs) to form. These HCAs can damage a person's genes, raising the risk for stomach and colorectal cancers," reports MD Anderson Cancer Center.
All this is important information necessary to be proactive about our health. "HCAs are not found in significant amounts in foods other than meat cooked at high temperatures. PAHs [polycyclic aromatic hydrocarbons] can be found in other smoked foods, as well as in cigarette smoke and car exhaust fumes," reports the National Cancer Institute.
As much as I love a good char on a piece of chicken or a steak, the idea of consuming something that shares something in common with cigarette smoke and car exhaust fumes is extremely unappetizing.
"Studies have shown that exposure to HCAs and PAHs can cause cancer in animal models (10). In many experiments, rodents fed a diet supplemented with HCAs developed tumors of the breast, colon, liver, skin, lung, prostate, and other organs (11–16)," reports the National Cancer Institute.
"Rodents fed PAHs also developed cancers, including leukemia and tumors of the gastrointestinal tract and lungs (17). However, the doses of HCAs and PAHs used in these studies were very high—equivalent to thousands of times the doses that a person would consume in a normal diet."
Although these rodents were fed very high amounts of HCAs and PAHs, we have to keep in mind that in addition to eating charred meats we may be exposing ourselves to several contributors to colorectal cancers by consuming processed meats, drinking too much alcohol, smoking, leading a sedentary lifestyle and not consuming enough fiber and nutrient-rich foods such as fresh fruits and vegetables.
Frying may also not the best method of preparing food.
"Researchers found that high consumption of well-done, fried, or barbecued meats was associated with increased risks of colorectal (19–21), pancreatic (21–23), and prostate (24, 25) cancer," (National Cancer Institute).
How can we be proactive?
The good news is that you do not have to give up your summer barbeques and backyard parties. You just have to educate yourself and be mindful of what you are eating. Level of "doneness" does matter. Meats that are well-done do have higher amounts of HCAs and PAHs. Keep in mind that cooking meat in a way that exposes it to smoke produces higher levels of PAHs.
Here are some proactive steps you can take:
Limit the hot dogs

. I know hot dogs are an all time American favorite, but consuming excess processed meats (even if they are not charred) has been linked to the development of colorectal cancer.

Grill vegetables

. Grilling veggies does not produce HCAs and PAHs. You can grill corn and do portabella mushroom burgers. Bell peppers are also delicious on the grill.

Pre-cook and marinate

. Then throw on the grill for the last part of the cooking process. You can also grill at a low temperature.

Studies have shown

that grilling can reduce the level of HCAs.

Don't set and forget

. Flip meat often. This can help reduce the production of HCAs and PAHs.

Avoid direct exposure to open flames.
Make salad one of your star dishes

. You can make them very filling and nutrient-dense by adding ingredients such as black beans, chickpeas and avocado.
As always, moderation is key. Last but not least, be sure to check with your doctor to see if you should get a colonoscopy. This holds true for people who are even in their 30s and 40s. For more information on preventing colorectal cancer, check out these pH Labs blogs.
Enjoy your healthy life!
The pH professional health care team includes recognized experts from a variety of health care and related disciplines, including physicians, attorneys, nutritionists, nurses and certified fitness instructors. This team also includes the members of the pH Medical Advisory Board, which constantly monitors all pH programs, products and services. To learn more about the pH Medical Advisory Board, click here.