Congressman's Wife Dies From Dehydration After Taking White Mulberry Leaf. Here's What You Need to Know.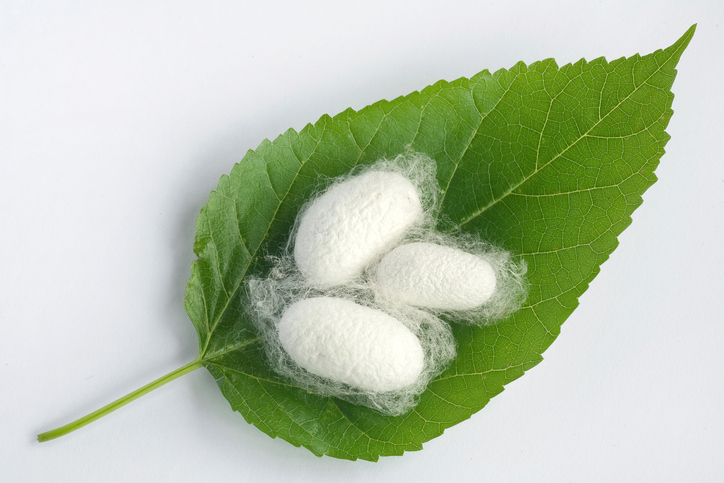 By Joy Stephenson-Laws, JD, Founder
We have yet another very tragic story regarding the use of supplements. Lori McClintock, who was the wife of California Congressman Tom McClintock, reportedly died last year after taking white mulberry leaf. She was 61-years-old.
"The paperwork from the coroners' office dated March 10 lists dehydration due to gastroenteritis and 'adverse effects of white mulberry leaf ingestion' as her cause of death," according to this report from CNN.
"It's unclear why she ingested the leaf. It's also unclear how she consumed it."
Her husband found her unresponsive in their California home. White mulberry leaf may be ingested in liquid or capsule form. It may also be consumed as a tea.
What exactly is white mulberry leaf?
White mulberry leaf grows on trees and shrubs that are native to China.
"White mulberry has a long history of use, cultivated as a key food for silk worms, and also in traditional Chinese medicine for over 4,000 years. Various parts of the mulberry tree, including the root bark and leaves, have been used as a pain reliever, sedative, antiphlogistic [anti-inflammatory], diuretic, expectorant [a cough medicine/agent used to clear mucus], and a blood pressure-reducing agent," reports Medpage Today.
According to Medpage, white mulberry extracts have also been used as a throat gargle and to treat weakness, fatigue and anemia. It is even known to help with stabilizing blood glucose levels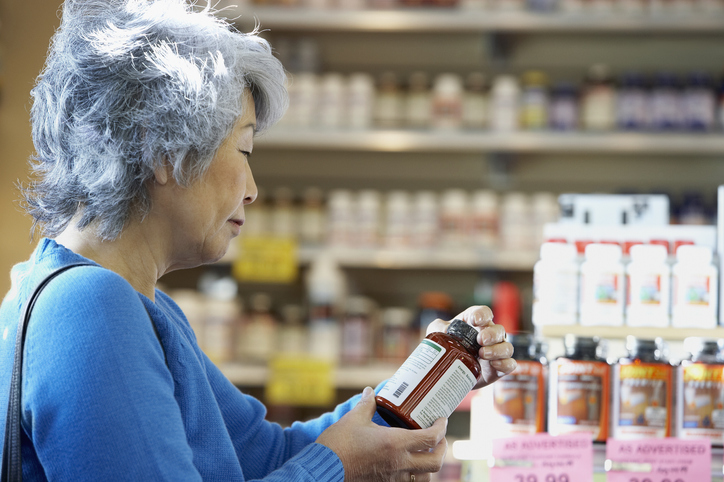 Weight loss and white mulberry leaf.
I think what makes white mulberry leaf as a supplement attractive to people is that it is marketed that it may help with weight loss. It may suppress appetite, and a study involving mice that were given white mulberry leaf exhibited that the mice experienced suppressed weight gain.
But there seems to be a catch.
It appears that one of the reasons why white mulberry extract can aid in weight loss is because it can really cause a person to lose water weight, but at the expense of severe dehydration (which can be very risky).
As mentioned earlier, Lori McClintock suffered from dehydration due to gastroenteritis (inflammation of the intestines). The day before her death she complained of an upset stomach.
If you Google "buy white mulberry leaf supplements," you will see that they are readily available through Amazon, Walmart and several other major retailers. There are still many unknowns as to what exactly happened with Lori McClintock. For example, did she have any existing health issues? How much of the supplement did she take exactly? Was she taking any medications that could have interacted with the supplement? Furthermore, death from ingestion of white mulberry leaf is actually rare.
"No deaths from the white mulberry plant have been reported to poison control officials in the past 10 years, according to the American Association of Poison Control Centers," according to Kaiser Health News.
"Since 2012, 148 cases of white mulberry plant ingestion were voluntarily reported to poison control officials nationally, most involving accidental ingestion by children 12 and under, said Kaitlyn Brown, clinical managing director for the association [American Association of Poison Control Centers]. Only one case required medical follow-up, she said."
CEO and president of the Natural Products Association Daniel Fabricant claims that Lori dying from white mulberry leaf is "speculative" and that "[p]eople unfortunately pass from dehydration every day, and there's a lot of different reasons and a lot of different causes."
I believe that taking the supplement caused her death. Yes, this may be a rare case, however, we have seen story after story about people taking supplements without medical guidance and suffering major consequences.
We have to keep in mind, "Dietary supplements, which include a broad range of vitamins, herbs, and minerals, are regulated by the FDA. However, they are classified as food and don't undergo the rigorous scientific and safety testing the government requires of prescription drugs and over-the-counter medicines," (Kaiser Health News).
This is such a tragic story. According to reports, Lori was in a really good place before her death. She was doing well at a new job, had just joined a gym and was getting excited about the Christmas holiday.
We must be proactive.
Stories such as these should not scare people away from supplements. If taken properly with the advice of a competent healthcare professional, supplements can be a great part of a comprehensive proactive healthcare plan. Just because supplements are readily available online or at your local health store, does not mean that they are safe or of good quality. Again, this is why it is always good to speak with your doctor.
Be cautious of products promoting weight loss.
There really is no magic pill for healthy, sustainable weight loss. Anything promising quick results will mostly cause just water loss. Weight loss is achieved through a healthy diet, exercise, quality sleep, stress management and more.
If you are currently taking supplements without the advice of your doctor, I hope this encourages you to speak with a competent healthcare professional as soon as possible.
Enjoy your healthy life!
The pH professional health care team includes recognized experts from a variety of health care and related disciplines, including physicians, attorneys, nutritionists, nurses and certified fitness instructors. This team also includes the members of the pH Medical Advisory Board, which constantly monitors all pH programs, products and services. To learn more about the pH Medical Advisory Board, click here.
Newsletter
Related Products