Man Loses Ability To Walk From Improper Supplement Use. Here's What You Need To Know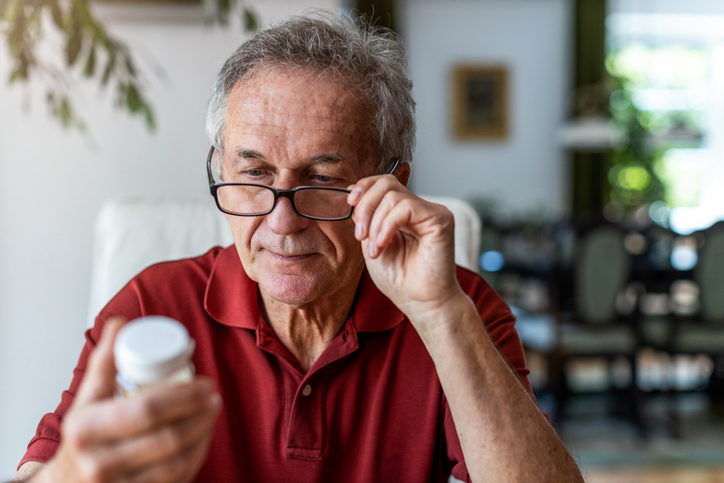 By Joy Stephenson-Laws, J.D., Founder
We have yet another example of vitamin supplementation going very wrong. Recently, an 86-year-old man in Australia lost his ability to walk after ingesting high doses of vitamin B6.
Also called pyridoxine, vitamin B6 is involved in more than 100 enzyme reactions in the body which are mostly concerned with protein metabolism, reports the National Institutes of Health (NIH).
According to a recent story written about this man, he ingested 70 times the recommended daily dose of vitamin B6. He did this after discovering from a blood test that he was "slightly deficient" in this vitamin.
The NIH claims that isolated vitamin B6 deficiency is actually rare. If a person is deficient in B6, they are often also deficient in other B vitamins such as vitamin B12 and folic acid. People who abuse alcohol and/or who have an autoimmune disorder are at a greater risk of having a vitamin B6 deficiency.
The man's daughter said that her father "didn't have any symptoms of poor health," however, his doctor prescribed a vitamin B6 supplement of 50 miligrams.
"But 50 milligrams is much higher than the standard dose recommendation in both Australia and the US, which is 1.7 milligrams of vitamin B6 per day for men over 50. In fact, most people should get enough B6 through eating standard foods like chicken, potatoes, or even spaghetti sauce," according to the story mentioned above.
Furthermore, the supplements were not the only source of vitamin B6 he was ingesting. He was also getting vitamin B6 from a magnesium supplement that contained B6 and from eating cereal that was fortified with B6.
"Within months, he started losing the feeling in his legs and eventually went to the hospital after he could no longer walk, Taylor [his daughter] told ABC Radio."
Too much of a good thing is usually bad.
The saddest and most terrifying part of this story is that this man may never regain his ability to walk.
"Doses of vitamin B6 that exceed 200 milligrams can cause a loss of feeling to the legs due to peripheral neuropathy, or nerve damage."
Some people may regain their ability to walk if they stop taking the supplements, but it really depends on the case and the person. My fear for this man is that because he is 86 his recovery might be more difficult. He is currently confined to a wheelchair. This should never happen when someone is trying to do something better for his or her health.
There are still a few questions I have relating to how this exactly happened. For example:
Did this man communicate with his doctor about the magnesium supplement he was taking and mention that he was eating fortified cereal? If not, this is a problem. We must be completely transparent about anything we are taking and what we are eating when it comes to taking supplements and medications. This may have just been a mistake on the man's part or something he didn't even think about, but this is why I am a big advocate of patients taking ownership of their appointments by giving the doctor as much information as possible and asking as many questions as possible.

Did the doctor ask about the man's diet and any supplements he might have been taking?

Because vitamin B6 deficiency is rare and this man was only "slightly deficient," couldn't his deficiency have been corrected with diet?
I may not get all of these answers, but I do know that we must be extremely careful when taking supplements. Just because suppelements may be readily available online or at our local drug store, does not mean that they are good quality. And if not taken properly, they can be very dangerous as we can see.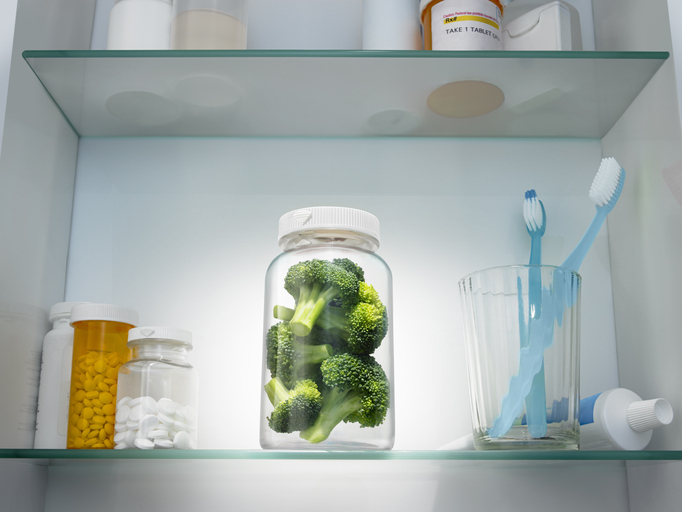 Consider Routine Nutrient tests Before Supplementation
I don't want people to be fearful of supplements. Good quality supplements can be a great addition to a comprehensive proactive health plan. The first step in supplementing properly is taking a nutrient test to see what deficiencies or imbalances you may have. From there, have a very transparent conversation with a competent healthcare practitioner about how to address deficiencies and imbalances. For example, disclose all of the medications, vitamins and supplements you may already be taking. Also mention any fortified foods you are eating.
Finally, here are a few proactive steps you can take to help avoid nutrient imbalances and deficiencies:
Eat a nutrient-dense diet with plenty of fresh

fruits and vegetables

Drink alcohol in moderation (if at all). Alcohol depletes the body of essential vitamins and minerals

Avoid smoking cigarettes. Smoking cigarettes

has been shown to

lower vitamin C levels.

Moderate consumption of nutrient-void

processed foods

. Filling up on these foods that add zero nutritional value may deter you from eating enough fruits, vegetables and healthy proteins.

Make sure you are educated about the effects of any medications you may be taking. This goes for both over-the-counter and prescription medicines and even oral contraceptives.

This article is helpful

.
To learn more about how effective supplements can be if taken properly, check out this pH Labs blog.
Enjoy your healthy life!
The pH professional health care team includes recognized experts from a variety of health care and related disciplines, including physicians, attorneys, nutritionists, nurses, and certified fitness instructors. This team also includes the members of the pH Medical Advisory Board, which constantly monitors all pH programs, products, and services. To learn more about the pH Medical Advisory Board, click here.
Newsletter
Related Products